ISIS link: 30 Kerala youths attended ISIS camp in Afghanistan
Several educated youths from Kerala, who are working in Arab countries have close links with ISIS: NIA
"Some NRI businessmen are funding the terrorist outfit"
"Some radical elements in the state and outfits that claim to be secular are recruiting youth to ISIS"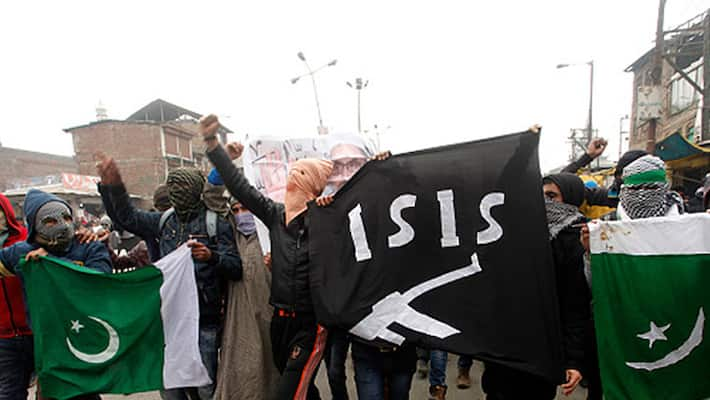 A shocking report from National Investigation Agency (NIA) has revealed that over 30 youths from Kerala attended Islamic State (ISIS) training camp in Afghanistan. Most of them returned to India to set up ISIS sleeper cells, states the report filed by NIA team probing into missing cases of 21 persons from Kasargod and Palakkad districts.
Kerala has turned into a breeding ground for terrorist activities. Several educated Keralite youths who are working in Arab countries have close links with ISIS. Moreover, some NRI businessmen from Kerala are funding these outfits, the report revealed. 
 
The NIA report also states that apart from radical religious outfits, some organisations that claim to be secular are also recruiting youths to ISIS and majority of these recruitments take place through social media. 
 
The investigation agency had earlier identified Shajeer Mangalasseri Abdullah, a native of Kozhikode, as the kingpin of ISIS operations in the state. The National Institute of Technology-Calicut (NITC) graduate is a technology expert and holds a BTech in Civil Engineering. The NIA suspects that Abdullah joined ISIS after he got a job in UAE in 2004. 
 
He is believed to be the leader of Kerala module of the ISIS which the NIA and Intelligence Bureau (IB) sleuths busted at Kannur on 2 October. It is suspected that Abdullah is in Nangarhar in Afghanistan, which investigation agencies describe as a black hole where even Afghan's intelligence services have no access. 
 
Abdullah used to contact ISIS members in Kerala through Telegram, a messaging platform, and was posting the propaganda material of the terror outfit, in Malayalam on Facebook under the profile name Sameer Ali. 
Last Updated Mar 31, 2018, 7:00 PM IST