200 angry bank customers block city road, Hyderabad comes to a halt
200 Angry customers blocked old Mumbai highway in Hyderabad, which connects Mehdipatnam to Gachibowli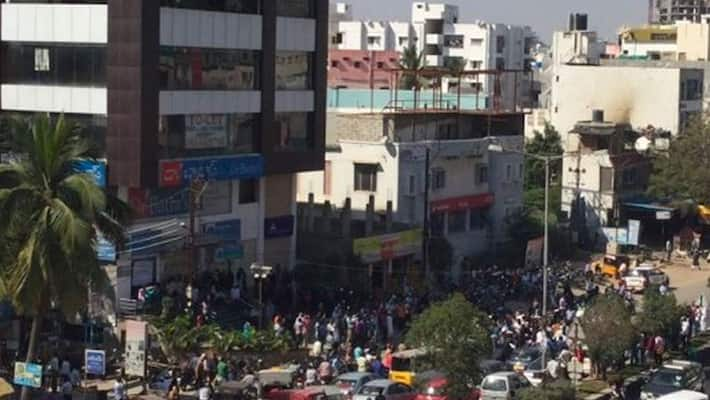 For the second time within two weeks, a large number of distressed bank customers in Hyderabad blocked a road after the banks claimed to have run out of money. Police had to be called in to disperse the mob.
Frustrated customers complained of waiting in queues for three-four hours only to find out that the bank has gone dry. A similar incident had taken place last week when after running out of cash, scared bank employees, pulled down the shutters before time.
The mob of over 200 people blocked the old Mumbai highway, which connects Mehdipatnam to Gachibowli. The road block led to a massive traffic jam which left many stranded under intense heat for 2-3 hours.
Police intervened within half an hour of the incident to prevent the situation from getting any worse.
Last Updated Mar 31, 2018, 6:31 PM IST