16-year-old girl uses PM Modi to change village's fortune
The PMO directed the Chikkamagaluru district administration to look into the issues immediately.
Namana is happy that the government is looking into the matter.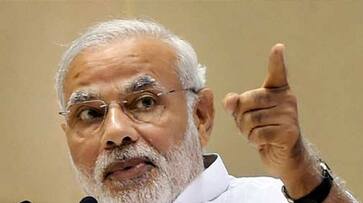 Alekhan Horatti is a small village in the Western Ghats in Mudigere taluk of Chikkamagaluru district in Karnataka. Just like many other remote villages in India, Alekhan Horatti was facing a lot of issues. They do not even have proper roads, proper sanitisation system in most part of the village and they were living without the basic facilities until a 16-year-old girl named AG Namana from the village decided to write to the Indian Prime Minister Narendra Modi.
Namana never thought she would become a hero for those suffering souls in her village. But in reality, she has done what many could not. Namana wrote about the difficulties that the villagers were facing for years. The village, which has 35 families and close to 300 people, will now see a new and a better future.
Two months after she sent the letter to the PM, the PMO directed the Chikkamagaluru district administration to look into this matter immediately.
MLA Ningaiah of the JDS from Mudigere went to the village and met Namana. He also said that he would request more funds from the PMO for the development of the village. The administrative office has already received ₹ 80,000 lakh worth projects from the PMO to develop the village infrastructure.
Last Updated Jul 10, 2019, 11:45 AM IST