10 things you need to know about 'rare phenomenon' called KM Mani
KM Mani completed 50 years in Kerala Assembly, setting a record.
Mani holds the record of getting elected from the same constituency (Pala)in 12 elections continuously.
Mani also holds the rare distinction of presenting 13 budgets in Kerala Assembly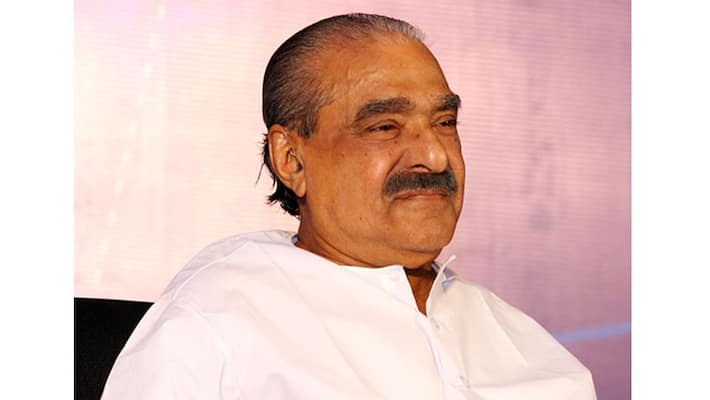 On Wednesday Kerala Assembly witnessed a rare occasion in which legislators, cutting across party lines, heaped praise on veteran Kerala politician and Kerala Congress (M) leader K M Mani. He completed 50 years as a legislator in the Assembly and representing his home constituency of Pala in Kottayam all these years. 
"I doubt whether his record could ever be broken," Chief Minister Pinarayi Vijayan said in his speech in the Assembly on Wednesday. 
Here are 10 things that make the 84-year-old politician 'a rare phenomenon in the history of democracy' as was described by Ramesh Chennithala, Leader of Opposition 
1. Born to Thomas Mani and Aliyamma on 30th January 1933,  KM Mani participated in freedom struggle when he was a student. He entered politics as a worker of Indian National Congress and was a member of KPCC. In 1964, he broke ties with Congress and became one of the founding leaders of Kerala Congress. 
2. Mani Holds the record of getting elected from the same constituency (Pala) in 12 elections continuously.  
3. He was first elected to Kerala Assembly from Pala in 1965. But the Assembly did not convene as no party or coalition got the majority to form the government. Otherwise, he would have completed 50 years as legislator two years back!
4. Mani served as minister in various ministries since 1975:   Finance (1975-77), Home Affairs (April 1977 to December 1977 and September 1978 to October 1979);  Finance and Law (January 1980 to October 1981,  December 1981 to March 1982 and May 1982 to May 1986); Irrigation and Law (June 1986 to March 1987); Revenue and Law (June 91 to May 96 and May 2001 to May 2006) Finance and Law (2011-2015)
 
5. Mani also holds the rare distinction of presenting 13 budgets in Kerala Assembly.
 
6. He was appointed the Chairman of the Empowered Committee of State Finance Ministers on Goods and Services Tax (GST) in March 2015.
 
7. Mani proposed 'The Theory of Toiling Classes,'  as an alternative to Karl Marx's theory of working-class revolution.  "My theory is an all-embracing one, whereas Marx divided people. I'm uniting people," Mani said while presenting his theory in one of the halls of British Parliament in 2012.
 
8. He has written many books including 'The Theory of Toiling Classes, Political Economic Studies.'
 
9. Even though he delivered a long speech in one of the halls of British Parliament, Mani has an unfulfilled dream of speaking in the Lok Sabha. "It has been my dream to attend the Lok Sabha at least for a day. I realised this dream through my son," he once told media persons. His son Jose K Mani is representing Kottayam in Lok Sabha.
 
10. Mani had an unceremonious exit from Oommen Chandy Ministry in November 2015 following an adverse comment by Kerala High Court in the Bar-bribe Scam in which he allegedly accepted bribe to favour liquor lobby in Kerala. There were allegations that he leaked tax proposals in his budget to help various business lobbies. 
KM Mani presenting his alternative to Marxism at London
Last Updated Mar 31, 2018, 6:49 PM IST