'Operation Kamala' leaked audio: Congress calls it fake, lodges complaint
The Congress party, which is a coalition partner in the HD Kumaraswamy government, said that the leaked audio which claimed its legislators will join the BJP for money and power, is fake. It also alleged that it was a plot by the BJP. Karnataka Congress president Dinesh Gundu Rao said that the Congress filed the complaint and will urge the chief minister to initiate a probe.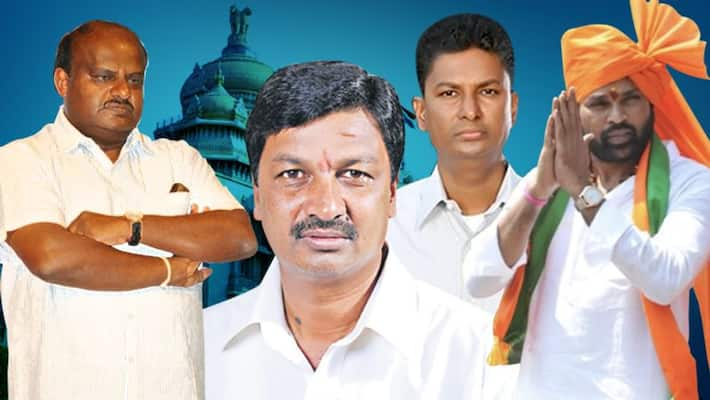 Bengaluru: The Karnataka Congress is in the news for all the wrong reasons as few of its legislators are set to crossover to the BJP.
In the last two days, the regional channels reported, claiming former minister Sriramulu's close associate and Dubai based businessmen are in conversation to renew 'Operation Kamala' to poach disgruntled MLAs from the Congress. Now, the party has filed a complaint in this regard on Tuesday, stating that the audio clips are fake.
Upset over this development, the Congress will also urge chief minister HD Kumaraswamy to initiate a high-level probe into the leaked audio in which about 10 legislatures' names were mentioned including that of Belagavi rebel camp of Jarkiholi brothers.
Terming this development as an act of 'mischief' from rivals, Karnataka Congress president, Dinesh Gundu Rao said that the party has taken a serious stand and will take the matter to the police.
"We have given a police complaint and also urge CM HD Kumaraswamy to initiate a probe in the leaked audio," said Rao.
He further claimed that the rumours of Congress and JD(S) leaders trying to join  the BJP is all staged by their adversaries. "Let BJP try hard, still they will not be able to dislodge the government," stressed Rao.
Lashing out at the coalition government for maligning the BJP, the party spokesperson Ashwathnarayana said, "Right from the beginning of the HDK's administration, the JD(S) blamed BJP for every problem emerging in the coalition camp."
"HDK is not able to control disgruntled Congress leaders, he wanted to tie them and blame the BJP. This leaked audio alleging talks between the BJP and Congress is JD(S) strategy to silence the Congress. We demand CBI probe into this," Ashwathnarayana said.
Criticising BJP for unnecessarily dragging JD(S) and HD Kumaraswamy's name, the JD(S) leaders said that the BJP is scared of losing even MP seats and hence they are only trying to destabilise the government by engineering defections among Congress legislators.
"The BJP has the track record of poaching legislators. They did it in 2008 and formed the government. Now, they want to dislodge the government and we suspect they may be behind this act," said MZ Ali, joint secretary of the JD(S).
Last Updated Dec 5, 2018, 6:07 PM IST