Watch: NASA's video shows 'one star' of the solar system ejecting billions of particles at superfast speed
The agency wrote that the waves of solar plasma shoot billions of particles into space "at about 1 million miles, or 1,600,000 kilometres, per hour."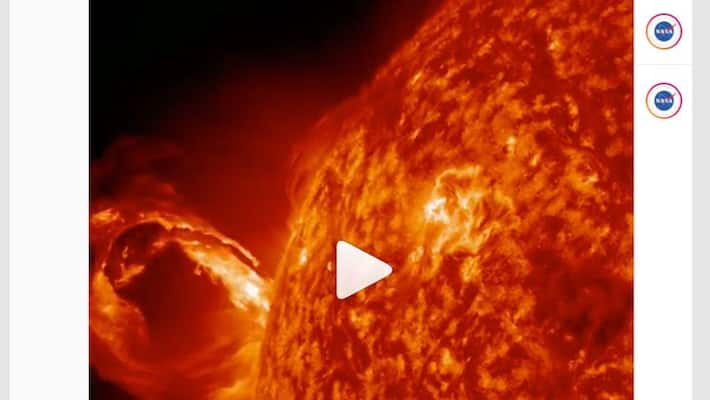 NASA's encyclopedia about space exploration is loaded with intriguing observations which leave people spellbound. Recently, NASA shared stunning visuals of the Sun's surface belching a coronal mass ejection. 
Dropping the video on Instagram, the space agency in the caption shared its review on the 'one star' of the solar system. In the next few lines, NASA shared information about the CME whose footage it had shared in the clip. The agency wrote that the waves of solar plasma shoot billions of particles into space "at about 1 million miles, or 1,600,000 kilometres, per hour."
Explaining whether if it will harm human life, the space agency further said:  "Unlike solar flares, which are powerful bursts of radiation that can temporarily cause communications and navigation blackouts, CMEs like this one can temporarily overload electrical systems if power companies are not prepared."
The post, since being shared, has created a buzz on social media. So far, it has garnered more than two million views. Instagram users were stunned at the clip as they could not believe it was real footage. 
Last Updated Jul 30, 2021, 10:02 AM IST