French astronaut Thomas Pesquet talks about spotting 'smoke for days and days' from space
Pesquet just completed his second trip on the International Space Station, an event that taught him a newfound appreciation for Earth's fragility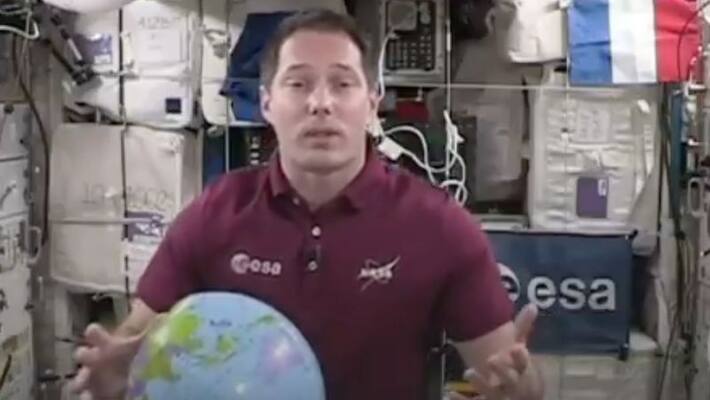 From 400 kilometres above the Earth, French astronaut Thomas Pesquet has had a unique view of the climate-related catastrophic disasters that have ravaged the world in the last six months. Pesquet just completed his second trip on the International Space Station, an event that taught him a newfound appreciation for Earth's fragility. He spoke to AFP ahead of the United Nations Climate Summit, which begins on October 31, and shared his hopes and anxieties for the Earth. 
Speaking about the images that struck him the most, he said they included massive storms and forest fires. He said he had never seen anything like it, incredibly massive fires with plumes of smoke visible from space for days and days. Pesquet said it was striking to think about how much energy it emitted and how much harm it inflicted to anyone unfortunate enough to be in its path. He added that no one has ever seen so many spectacular tropical storms, comprising of walls of clouds with incredible strength, appearing more and more frequently and wreaking havoc.
Also Read | 'Pledges weak, not yet achieved': UN seeks more emission cuts to reach climate goal
Elaborating further on what worries him the most, he said that we might fail to reach an agreement at an international level and that economic concerns dominate over environmental ones. The most urgent task at hand is to decarbonise. He further added that we have to prioritise renewables and carbon-free energy. The people have to take restrictive measures and international commitments for which countries can be held accountable. The first thing to do is listen to the experts who have dedicated their lives to providing solutions locally, nationally, and globally. We have to try to put solutions in place.
Also Read | Ahead of COP26 meeting, UN reveals Asia had its warmest year on record in 2020
Last Updated Oct 28, 2021, 2:30 PM IST