Navigating Crypto Volatility with Machine Learning: How Bitcoin's Recent Surge Could Impact Scorpion Casino's
The surge in Bitcoin's price didn't happen in isolation. It shot from $27,000 to $28,528 in a short span, leading to a significant increase in its market capitalization—from $528 billion to $552 billion.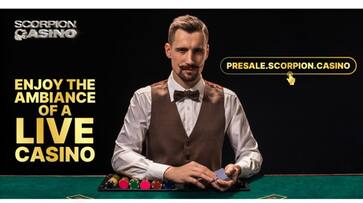 The cryptocurrency world is no stranger to volatility, and recent market trends have proven this once more. Bitcoin recently shattered the $28,000 threshold for the first time since August and shows signs of further growth. With machine learning algorithms forecasting even higher numbers for Bitcoin, reaching potentially beyond $30,000 by the end of October, the climate for cryptocurrency investments is teeming with both opportunity and risk. Against this tumultuous backdrop, enterprises like Scorpion Casino that leverage digital tokens are faced with unique challenges and possibilities.

Market Dynamics and Predictions: A Closer Look
The surge in Bitcoin's price didn't happen in isolation. It shot from $27,000 to $28,528 in a short span, leading to a significant increase in its market capitalization—from $528 billion to $552 billion. Such substantial jumps within hours signify the volatile yet lucrative nature of cryptocurrency investments. Analysts attribute this bullish trend to several factors, including the potential approval of spot Bitcoin exchange-traded funds (ETFs) and the expected price surges associated with Bitcoin halving events.
The Role of Advanced Algorithms
The crypto investment landscape has evolved to incorporate sophisticated machine learning algorithms specialized in predicting market trends. These tools deploy a range of technical indicators, such as the moving average convergence divergence (MACD), relative strength index (RSI), and Bollinger Bands, among others. For investors and ventures dealing with cryptocurrencies, these algorithms offer a chance to be better prepared for market fluctuations, allowing for more informed decision-making.
 
Scorpion Casino's Token Amid Market Volatility
In the midst of these sweeping crypto trends, Scorpion Casino's digital token becomes an interesting focus point. A bullish crypto market can potentially add substantial appeal to the casino's digital token as an investment option. If the token brings unique functionalities or advantages in the gaming environment, it can further amplify investor interest. Conversely, the volatile nature of the market also brings its set of challenges. Sharp downturns can erode the token's value and deter potential investors.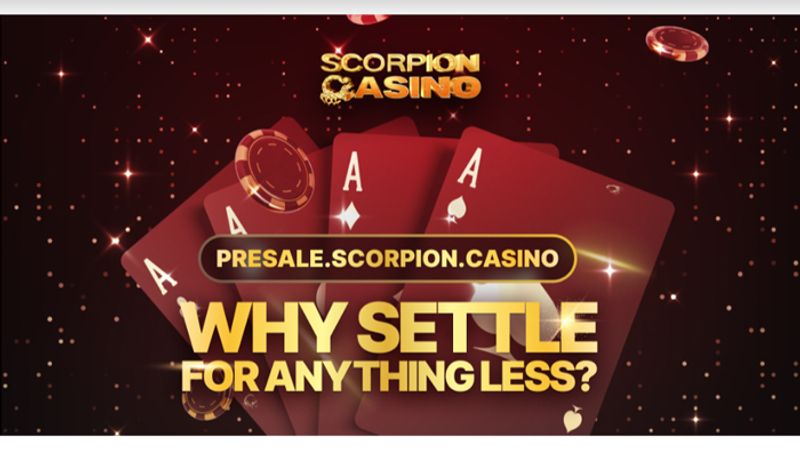 Strategy Adaptations for Scorpion Casino
The dynamic nature of the crypto market necessitates an agile approach for ventures like Scorpion Casino. While a bullish market offers a chance to attract more investors and elevate the token's value, a bearish turn could necessitate damage control measures to maintain investor trust. Strategic planning, therefore, becomes a cornerstone. The introduction of features like staking rewards, liquidity pools, or unique use-cases within the casino ecosystem could serve as strong incentives, making the token more resilient against market volatility.
A Barometer for Success or Failure
Ultimately, Scorpion Casino's digital token serves as a reflection of its adaptability and innovation in a volatile investment landscape. The rise or fall of its value is not merely a function of market trends but a measure of how adeptly the venture can pivot in reaction to these trends. By keenly observing market indicators and employing data-driven strategies, Scorpion Casino has the potential to turn market volatility into an asset rather than a liability.
In summary, while the crypto market's ups and downs offer a rollercoaster of challenges and opportunities, how Scorpion Casino navigates this landscape will be telling of its long-term viability. The casino's digital token is more than a financial asset; it's a gauge of the enterprise's adaptability and foresight in a complex and ever-changing financial ecosystem.
For more information on SCORP:
Disclaimer: This is a featured content 
 
Last Updated Oct 5, 2023, 5:08 PM IST