Pakistan minister Shireen Mazari exposed, France busts her fake news
France calls out Pakistan Minister Shireen Mazari's fake news propaganda which claimed that President Emmanuel Macron had ordered the issuing of forced ID numbers for Muslim children.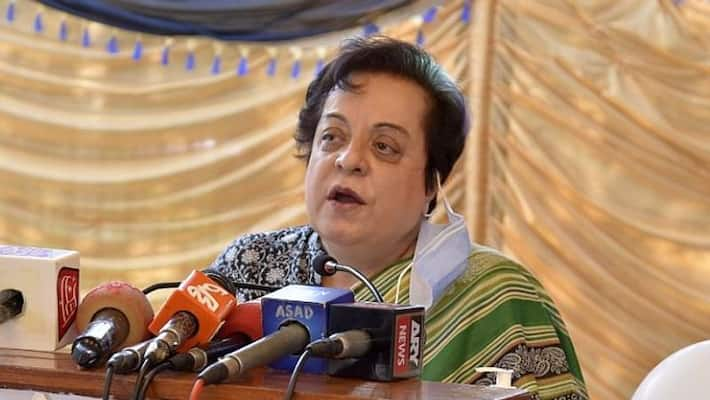 The diplomatic standoff between France and Pakistan escalated once again after Paris called out the fake news campaign run by one of Imran Khan's minister.
Controversy erupted when Imran's Human Rigts minister Shireen Mazari responding to a news report that claimed that French President Macron had given a 15-day ultimatum to the French Council of the Muslim Faith -- an organization with the country's top Muslim leaders -- to accept a 'charter of republican values' as part of his fight against so-called "radical Islam" within France. 
Responding to the news report, Mazari took to Twitter to say: "Macron is doing to Muslims what the Nazis did to the Jews -- Muslim children will get ID numbers (other children won't) just as Jews were forced to wear the yellow star on their clothing for identification."
The claim drew instant condemnation from the French government, which responded merely by terming the report as "fake news and false accusation". 
Correcting the Pakistani minister, noted writer and NYT columnist Bina Shah said: "The proposed ID would be for all children in France. Just like in Pakistan, where as soon as you register a child's birth, the child gets assigned a 13 digit number which is then their NIC number when they reach 18."
Bina's response was shared by the Twitter account French Embassy in Pakistan. It, however, was yet to put out a detailed statement at the time of filing this report.
Last Updated Nov 22, 2020, 1:54 PM IST