Over 10,000 spectators gather for football, baseball matches in Japan as govt relaxes norms
Japan's league matches, Nippon Professional Basketball, and J-league matches saw an overwhelming flow of 10,000 spectators in stadiums after the Japanese government provided some relaxations.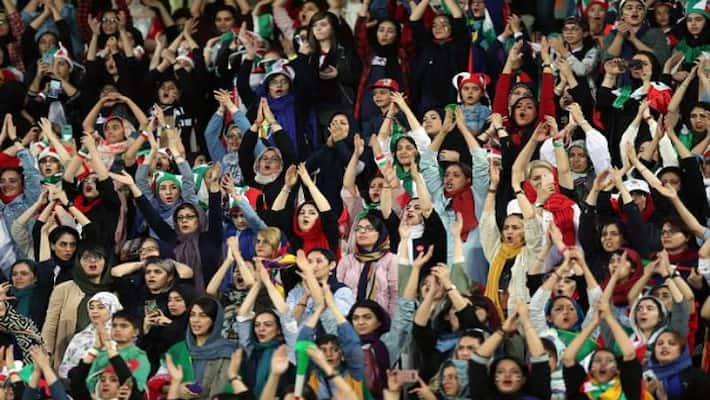 With the situation slowly returning to normalcy and people acclimatizing to the new normal brought about by the pandemic, Nippon Professional Basketball, and J-league matches experienced a crowd of over 10,000 spectators. 
The Japanese government, who had set a maximum limit of 5000 spectators in July,  raised the bar, allowing attendance of 20,000 spectators or 50 percent of the stadium capacity, whichever is less. 
As per Kyodo news, the baseball match between the Yokohama DeNA BayStars and Yomiuri Giants saw 13,106 attendees at the Yokohama Stadium. 
Viewership rose considerably after this with a crowd of over 10,000 spectators hitting the stadium amid the pandemic. 
In order to increase viewership, almost all stadiums have raised their upper limit set earlier. The BayStar raised its limit to 16,000, almost half the capacity of Yokohama Stadium.
Similarly at the TokyoDome, The Giants have raised the number to 19,000.
Besides, Japan's top professional football league, J-league, also saw a massive outpouring of 11,854 at stadiums. The match between Nagoya Grampus and Vissel Kobe was scheduled at Toyota Stadium that has a capacity of 45,000.
The liberty offered in the spectatorship by the government has given some hope to the Olympic and Paralympic games organizers, which are scheduled for 2021 in Tokyo.
The government provided this respite at the stadiums because Japan saw a drop in coronavirus cases in recent weeks. 
Last Updated Sep 20, 2020, 12:42 PM IST