Column: Modi headed for Shillong but nobody is sure why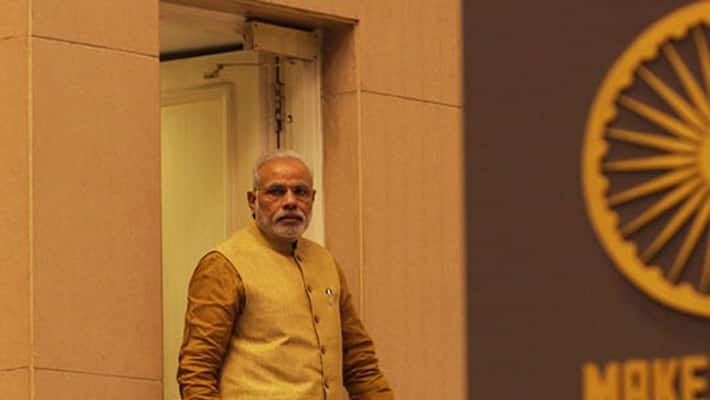 In a conversation over India's Look East Policy, a former foreign service officer from Myanmar once told me that perhaps we could start by looking at each other! Since then the name has been changed to Act East but we are yet to start looking or acting. For the record, this policy was introduced in 1991.
Indian Prime Minister Narendra Modi will be heading to Shillong (his latest acronym for the region is NEZ or Natural Economic Zone) in a fortnight for some ceremony organised by the NEC (North Eastern Council) that is a nodal agency under the DONER (Department of North Eastern Region). The timing of the visit makes me curious given it will be just after the Assam election results in which he is hoping to do well. But the event itself makes little sense because this looks like a random lets-make-them-happy idea that NEC and DONER have come up with.
A fortnight before the visit the departments concerned are still vague about the purpose of the PM's travel unless he wants some respite from the heat in the capital. In April this year a parliamentary committee signalled that DONER is losing its relevance. DONER could have been very relevant but somehow never had the intent of being relevant but that is another story. Incidentally, one of DONER's mandates was to implement the Act East Policy.
Here is an opportunity for Mr Modi: while at Shillong he may start by looking at the East and finding out what exactly is happening there.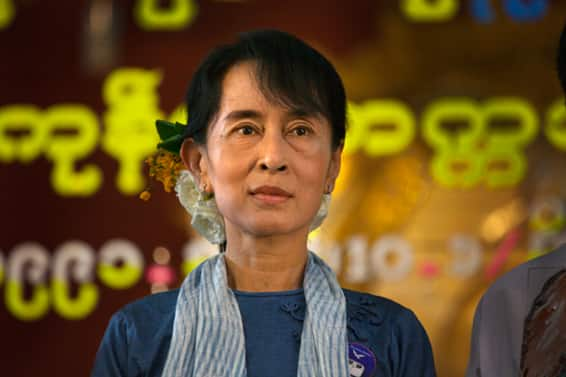 For example, who was the first foreign dignitary Aung San Suu Kyi welcomed weeks after assuming office? The Chinese foreign minister, Wang Yi obviously!
In 2010, India welcomed Myanmar military ruler General Than Shwe who had robbed her of election victory and jailed her. She said it "saddened " her. Amartya Sen sitting alongside the Indian Prime Minister Manmohan Singh then criticised India's Myanmar policy writing about how India "welcomed the butchers from Myanmar". India reasoned the proximity because of critical factors like Look East Policy, connectivity, trade, security etc that demanded cooperation. They were actually wary of China's growing presence in the country. Today with Chinese dams, mining projects and even luxury condominiums in Yangon we know that India's Myanmar policy needs urgent review. The only good news for India is that part of the Junta losing popularity was because the people were terrified that Myanmar would soon become a Chinese province. Will India leverage the current situation or still look the other way?
Remember Nepal Prime Minister Pushpa Kamal Dahal Prachanda's first foreign visit? It was China. That was a break from the tradition of visiting India first. Nepal wanted to repeat it again with the new Prime Minister KP Sharma Oli but India managed to get him first raising concern in China instead. A minor diplomatic score considering he reversed his earlier decision to visit China first and actually ended up celebrating his 65th birthday in India.
Mr Modi had made all the right moves starting from his swearing in ceremony where he had invited all the heads of SAARC countries. He became the first Indian PM in 17 years to visit Nepal and went there twice in one year. He was swift in his help after the earthquake but the Madhesi protest against the Constitution and the unending blockade got India involved in a bilateral mess.
What is exactly happening in Bangladesh? The rise of fundamentalist forces, the serial hacking of bloggers and the government's silence on it with news of ISIS sleeper cells should be worrying India. It is not too long ago that Bangladesh was the safe haven for Indian militant groups. Indian militant organisations have been in Bhutan, Myanmar, Bangladesh and Nepal for decades. It took several years for India to impress upon Bangladesh to cooperate on security issues. Finally in 2010 Bangladesh actually handed over some of the most wanted Indian militant leaders. In 2003 it took a massive operation to flush them out of Bhutan, which had 48 militant camps, but Myanmar continues to provide safe haven and transit to many armed groups. 
By the time one completes looking at India's neighbourhood policy, it can be embarrassing to go through the details.
Let's not forget that India shares a very long (and not so quiet) border with China as well and the last time we opened a trade route with the country at Nathula one of the items agreed for trade was yak tail!  The other items are of great interest too; goats, horses, yak hair etcetera.
Read more by the author: The forgotten Indian-Chinese prisoners of Deoli
If the government's attitude towards looking-east has been of disinterest, the rest of the civil society hasn't fared any better.
The Indian media suffers from the same indifference. There is absolutely no interest whatsoever in Indian newsrooms on news from South Asia or South East Asia. It just doesn't matter. Neither do we have an appetite nor understanding and whatever little we do is entirely disaster or crisis driven.  Despite the fact that a quarter of the world's population resides in South Asia the coverage is shamefully skewed.
Kishalay Bhattacharjee is a senior journalist and author. His most recent book is Blood on my Hands: Confessions of Staged Encounters (Harper Collins 2015). Part of this article written by the same author was earlier published in ourstories.org.in. The views expressed here are his own.   
Last Updated Mar 31, 2018, 7:02 PM IST