Bhopal school asks Kejriwal, Owaisi not to question security guard
Junior home minister Kiren Rijiju has expressed his dissatisfaction at the habit of questioning authorities
A controversial video of the Bhopal encounter started doing the rounds on social media
A satirical piece set in the context of a government-run school in Bhopal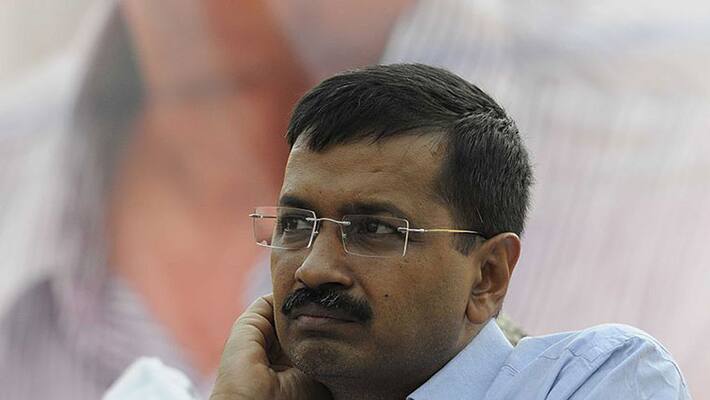 The Maths teacher at a government-run central school in Bhopal, Kiren Rijiju has strongly objected to students in his class and their parents questioning his teaching methods. On Monday, eight students who had been failed in a test by Rijiju, fled school after allegedly assaulting the class monitor. Rijiju reportedly then asked the school security guard to find them and give them a thrashing. 
The parents of the eight students and child rights activists have condemned the corporal punishment and asked if it is fair for a school run by the state to behave in this manner. They have also questioned school headmaster Shivraj Singh Chauhan's version that the students scaled the 32 feet boundary wall of the school to get out. 
One of the parents, Digvijay Singh demanded to know why is it that Rijiju always fails students of a particular class and asked if it was an attempt to frustrate them and push them out of the education system. Lawyer Asaduddin Owaisi said the Parents Teachers Association (PTA) should monitor a probe into the incident. But Rijiju has stood his ground.
``First of all, we should stop this habit of raising doubts about our security guards and questioning the authorities,'' said Rijiju. ``This is not a good culture, this way of asking unnecessary questions is anti-national.''
But that has not stopped criticism coming the school's way. The Delhi-based uncle of one of the students, Arvind Kejriwal has demanded video evidence of the assault on the monitor. ``Rijiju claims the assault by students on the monitor was like a surgical strike using spoons and lunchplates. Show me the CCTV proof and only then I will believe,'' said Kejriwal.
The school told Tenali Rama that the CCTV was not working on Monday. Kejriwal has alleged that this was a deliberate ploy by school principal Narendra Modi to derail the probe. ``I know that Modi got PT teacher Najeeb Jung to cut the CCTV cables. Jung is under the mistaken impression that by cutting cables for Modi, he will be made vice principal of the school,'' claimed Kejriwal. 
Meanwhile, giving an entirely new spin to the incident, child rights activist Ashutosh has questioned the use of spoons in assaulting the monitor. ``I coming to knowing that all the eight pupils dutifully only asked for nimboo. Nimboo is translation to lemon in English. They want eight lemons to do lemon spoon race running fastly. That was not respectfully provided. There is 420 corruption in purchase of lemons in Modi school. We demand a PTA probe into it with hashtag #NimbooKahanGaye,'' said an agitated Ashutosh. 
(Tenali Rama is a satirical series by senior journalist T S Sudhir)
Last Updated Mar 31, 2018, 6:46 PM IST