India mounted a diplomatic offensive on the need for Pak to be declared a 'Terror State'
Strikes were launched on the info that some terrorist units were trying to infiltrate into India.
There will be pressure by Pak to escalate. Pakistan will be wise not to do so.

For most of the last decade, India's response to Pakistan-sponsored terrorism was doing nothing. A pathetic sad inaction accompanied by much chest beating and rushing to the International community to complain about what a bad country Pakistan is.
During the UPA regime - doing nothing became a security doctrine called 'strategic restraint'. If this wasn't so serious and shameful, it could qualify a joke. A whole security approach revolving around doing nothing and in a sense encouraging Pakistan to continue its investments and efforts at encouraging and continuing terrorist attacks against India.
India has paid a heavy price for this strategic restraint over the last decade. The costs have been several hundred brave men of our security forces and citizens killed in various terror attacks. South Asia – Afghanistan, Nepal, Bangladesh have all paid heavy costs for Pakistan's unchecked and unfettered use of terror as tool to further its absurd ambitions and so has the world with most terror incidents in US and western Europe also having links back to Pakistan. But Pakistan and specifically the Pakistan Army has never been brought to account, hiding behind clever dance they have played with western powers and using China's support.

Despite the efforts of PM Modi trying to improve relations, in recent months, Pakistan has mounted a well-planned effort at building a new wave of terror attacks – starting with a significant and well-oiled effort at destabilising J&K. There is ample evidence of Pakistan's involved in J&K violence with money and logistics and so is clearly responsible for all the deaths of many. The Uri attacks marked the snapping of India's patience with the continuing unacceptable conduct and behaviour of Pakistan.
Well, that changed yesterday. It was always clear to people like me with Prime Minister Modi taking over leadership of this country, doing nothing was not an option. And so it was that while diplomatic and economic measures are being ratcheted up and public opinion around the country and the world builds on the need for Pakistan to be declared a 'Terror State', that India also rolled out its military option with Surgical Special Forces strikes against Terror camps in Pakistan. DGMO Lt General Ranbir Singh said the strikes were launched on Wednesday night based on "very specific and credible information that some terrorist units had positioned themselves to infiltrate" into India.
 
The announcement followed a meeting of the Cabinet Committee on Security chaired by Prime Minister Narendra Modi, who had vowed to avenge Uri in an earlier tweet.
 
Details of the operation are still limited in the public domain. The operation lasted from 12.30 am to 4.30 am, with the location being 500 meters to 2 km from the LoC on the Pakistani side. Five terror launch pads were destroyed by the commandos of the Army Special Forces, who were para-dropped into the Pakistani territory by Mi-17 choppers. No Indian soldier was hurt in the surgical strikes. It also said it had no immediate plans of another such operation for now. According to the latest update from times now, about 35-40 militants and 9 Pakistani soldiers have been killed by the Indian forces. India's successful surgical operation, comes despite Pakistan military's high readiness and has earned the grateful thanks of every man and woman of the 1.2 billion Indians.
 
Predictably just as during the US raid to take out Osama Bin Laden, Pakistan has denied such a thing took place. Pakistan has a long history of using denials to shield their Army from public anger – they denied 1965 war, the 1971 surrender till the photos were picked up by Media and the Kargil defeat.
Predictably there will be pressure by Pakistan Army to escalate. Pakistan will be wise not to do so. Pakistan's PM Nawaz Sharif presided over the last time India militarily responded and delivered a crushing defeat at Kargil. That time the General was Musharraf and this time Nawaz Sharif and Pakistani People are being led to disaster by another General Shareef. The world's relation with and understanding of Pakistan is being reshaped by a leadership in Pakistan that lack base common sense. Pakistan and North Korea sound and act like two dangerous bumbling nations that have more than one thing in common – Abject Poverty and suffering people on one hand – Leaders that sound like dangerous lunatics with their favourite playthings – i.e. nukes and of course with a common Patron of China.
After Uri, one message must be clear to Pakistan's deluded Generals and their supporters that they will need to deal with a very different India and Indian leadership. They need to wake up to the new reality that India has junked strategic restraint and will pro-actively assert its right to protect itself and its people.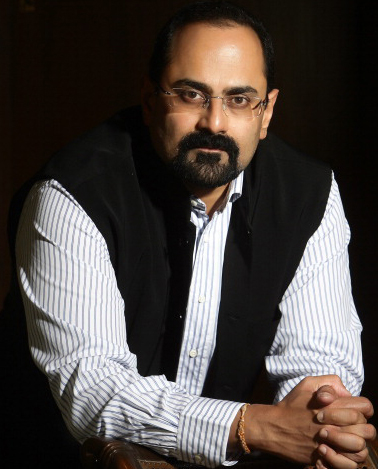 The author is a Rajya Sabha MP & Vice Chairman-NDA, Kerala
Disclosure: Rajeev Chandrasekhar is the chairman of Jupiter Capital, which has investments in Asianet News Network Private Limited that publishes Asianet Newsable
Last Updated 31, Mar 2018, 6:57 PM IST