World Cancer Day: Bengaluru's Mark Rego recounts his battle for survival
Mark Rego is the one of the most celebrated voices of Bengaluru being the popular emcee. He has fought cancer for 13 years. From radiation to chemotherapy and now alternate medicine, Rego is a true example on how to not to give into fear and live life fruitfully.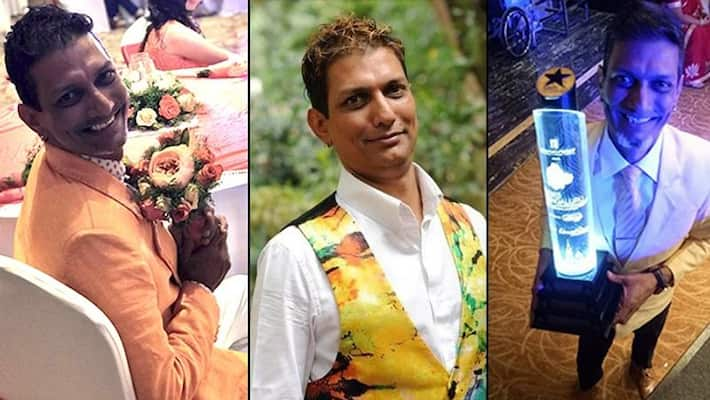 A most celebrated and popular voice of Bengaluru, emcee Mark Rego was diagnosed with cancer for the first time 13 years ago. He fought against all odds and never let fear affect him.
When Rego found out that a lump on his skin turned out to be cancerous, it gave him the shock of his life.
It was his mother, also a cancer survivor, who gave him the confidence to overcome his fears.
Rego's biggest fear was not medication but leaving his little children without a father. "The biggest battle I fought was not my battle with medication but the battle in my head," says Rego.
After seeing through the first operation of the removal of the lump at Kidwai Hospital, a procedure that took more than three-and-a-half hours, Rego resumed work. His busy schedule did not allow him to go for follow-ups.
His journey with cancer took another turn when he started experiencing pain about a year later. This time, he had to undergo therapy, and a part of intestine and part of his stomach was removed.
"It was very hard. I felt very weak. I used to bleed a lot and suffered from severe nausea. I couldn't eat for days together. But I never let it affect me. I kept telling myself I am okay, I am going to win this. Just being positive helped me a lot," said Rego.
After a few sessions of radiation therapy, he started feeling better and was declared cancer-free.
Rego once again, got busy with work. He wanted to make every second of his life count.
But once again his journey with cancer took another turn. Two years ago, Rego started feeling weak and visited the doctor again. It was a relapse and he had to undergo chemotherapy, as doctors said that it was in its advanced stage.
After successful chemotherapy, Rego turned towards alternative medicine as advised by his mother, who constantly reads about medical literature on alternative medicine and uses them. For a while, Rego even visited an ashram in Shivamogga district, Karnataka, where he was treated with herbal medicine.
All this while, he never quit living. He worked towards realising his dreams, living with his family and children, even though it was painful. Nothing deterred him from loving life and living it.
"I am on alternative medicine like Soursop fruit that is known as Lakshmana phala in Kannada which is considered as a miracle fruit for people suffering with cancer. I also consume aloe vera juice with honey, beetroot juice and pomegranate skin juice, which is good for regenerating blood cells," he said.
The fight never stops, but that should not stop people from living their lives. Cancer is curable with modern and alternative medicine available now, he says.
"Be strong in the head. Just be positive," is Mark Rego's advice to people on World Cancer Day. 
Last Updated Feb 4, 2019, 7:26 PM IST