Siddaramaiah requests to break Congress's alliance with JD(S)?
After the coalition government in Karnataka faced massive setback in the recently-held Lok Sabha election, reports state that Siddaramaiah wants the Congress to part ways with the JD(S). The Congress's tally fell from 9 in 2014 to just one in 2019 with the BJP winning 25 of the 28 Parliamentary seats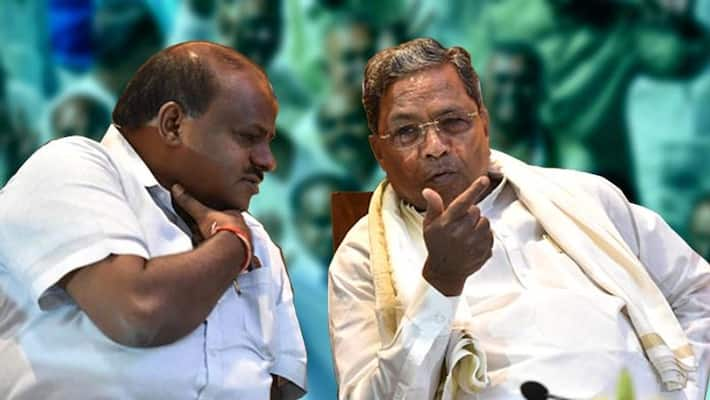 Bengaluru: Reports state that Congress Legislature Party (CLP) leader Siddaramaiah has requested All India Congress Committee (AICC) president Rahul Gandhi to reconsider the alliance with the  JD(S) in Karnataka. This request may come as a huge blow to chief minister HD Kumaraswamy and JD(S) chief HD Deve Gowda.
According to reports, Siddaramaiah's request comes after the coalition faced a massive setback in the recent Lok Sabha election. The Congress's tally fell from nine in 2014 to just one in 2019 with the BJP winning 25 of the 28 Parliamentary seats.
Siddaramaiah had been in Delhi since Monday (June 17) to meet Rahul Gandhi and only got an appointment with him on Wednesday morning (June 19).
In the meeting, they discussed several issues and this included the issues of senior leaders, who have been vocal against the state's leadership. This is apart from the Congress debacle that took place during the Lok Sabha election.
While reports state that Siddaramaiah suggested the government be dissolved as Congress is not benefitting from it in any manner, sources close to the Congress leader said that he spoke only about the election debacle and nothing else.
Rubbishing these reports, the Karnataka Congress working president, Eshwara Khandre said, "Congress and JD(S) are in a very safe space. Reports stating otherwise, are not true."
"We have extended our support for five years. In the letter submitted to the JD(S), it is clearly mentioned that we would be supporting them for five years," said Congress spokesperson, Brijesh Kalappa.
Dinesh Gundu Rao, the Karnataka Congress president spoke about restructuring and reorganising the committee in the state, "It has been seven years and there is no change within the committee. We need to restructure it now and prepare for the local body elections." He went on to add that it is the BJP that wants to have med-term polls as they are constantly trying to destabilise the government.
BJP spokesperson S Prakash said that the Congress is miffed that they did not win the Lok Sabha seats because of its alliance. He said, "Had they been separate, they may have won a few more seats. But the Congress failed miserably."
While speaking about the coalition's confidence in completing the full term, Prakash said, "It is unfortunate that they are even dreaming of completing the term. It has already been a year and we are yet to see governance."
Last Updated Jun 20, 2019, 6:20 PM IST