Set back for JD(S) as Promodh Madhwaraj resigns; is he likely to join Congress?
Months after joining the JD(S) and contesting as MP candidate from Udupi-Chikkamagaluru, Karnataka, former minister Promodh Madhwaraj resigned from the party. He is set to return to the Congress camp? Interestingly, the newly appointed president of JD(S), HK Kumaraswamy, is not even aware of the development.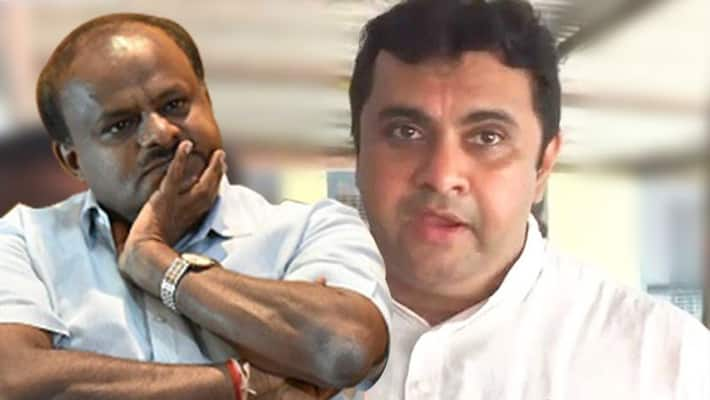 Bengaluru: The JD(S) that ruled Karnataka for some time in coalition with the Congress is now facing an existential crisis as the number of leaders are said to be bidding good bye to the regional party. The latest to quit the party is former minister Promodh Madhwaraj, who unsuccessfully contested from Udupi-Chikkamagaluru Lok sabha seat.
Speaking to Asianet Newsable, Madhwaraj said, he was never a JD(S) man and that it was only a tactical understanding between the Congress and that JD(S), which made him agree to contest on a JD(S) ticket. "I was always a Congressman and I had never severed my ties with them. Since the Congress had offered this seat to the JD(S), I had join them formally and now I have resigned from the JD(S)," he said.
When asked about whether there is a possibility of switching to the BJP, he said he has not got any call from the BJP leaders and that he was always in touch with the Congress leaders.
JD(S) president wakes up with no clue on the political development:
HK Kumaraswamy, JD(S) president, who was recently appointed to the post and often considered as a puppet in the hands of HD Deve Gowda and family said he was not aware.
"I am not aware of Promodh Madhwaraj resigning from the JD(S). I have not got any letter from him. He is not a big leader. He had just joined the party and we gave him the ticket," said HK Kumaraswamy.
BJP calls JD(S) president 'dummy':
BJP, which is jubilant after the Lok Sabha election and after capturing Karnataka from JDS-Congress rule, said, there is dissatisfaction brewing and it will explode even before the president realises.
"HK Kumaraswamy is a dummy. He has not called a single press conference and no one in the party actually knows him. Madhwaraj may have felt that he is being sidelined and hence he is going back to his original party," said S Prakash, Karnataka BJP spokesperson.
Last Updated Sep 4, 2019, 12:49 PM IST