Lok Sabha Election 2019: Sumalatha Amabareesh to announce decision on March 18
Sumalatha said that anything could happen in the last minute and said that she needed some time to discuss the matter before taking a decision on her political entry through the Lok Sabha election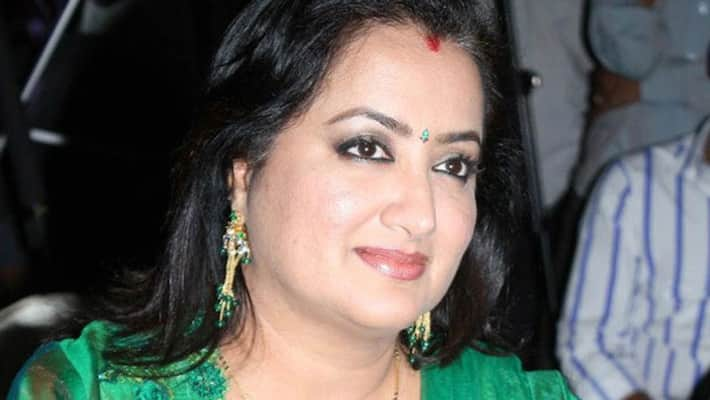 Bengaluru: Sumalatha Ambareesh's candidacy has become a problem for the Congress-JD(S) alliance in Karnataka. After the announcement of Lok Sabha election dates, the candidates for Mandya constituency will also be finalised soon.
Sumalatha, who has been taking opinions of people on her political entry has said that she will announce her decision on March 18.
"People are asking me to contest. I have received positive response from the people of Mandya. But any development can take place in the last minute. So, I will take some time and announce my decision by March 18, she said.
Sumalatha also said that she needs a few more days before deciding on taking the plunge into politics and wanted to discuss the same with her well-wishers.
Sumalatha's husband, actor Amabareesh was initially part of the JD(S) and had later joined the Congress. He was also an MP from Congress. He died of a cardiac arrest on November 24 in Bengaluru.
Ambareesh contested from Mandya and was known as 'Mandyada Gandu' (the man of Mandya). After his death, many people demanded that Ambareesh's wife, actress Sumalatha should contest from Mandya.
The problem for the Congress though is that it has already promised the Mandya seat to the JD(S) according to a seat-sharing discussion between the coalition partners, Congress and JD(S). Congress offered Sumalatha a ticket to contest in the neighbouring Mysuru-Kodagu constituency. However, Sumalatha has not responded to the offer yet.
The JD(S) is bent on fielding chief minister Kumaraswamy's son Nikhil, who is also actor, from Mandya and does not want to compromise on the same.
Meanwhile, the BSP and the BJP too have extended their support and have welcomed Sumalatha to their party, if she wishes to join them.
Fans and well-wishers will have to wait a while longer until Sumalatha announces her decision on her candidacy and the constituency she will contest from, if she will contest that is.
Last Updated Mar 12, 2019, 12:52 PM IST