LIC praised as Pulwama martyr Guru's family receives Rs 3 lakh insurance without documents
Guru's family has received over Rs 3 lakh from Life Insurance Corporation (LIC) office in Mandya. Guru from Gudigere village near KM Doddi from Mandya district, Karnataka, is, unfortunately, one of the 40 jawans, who lost their lives in the terror attack at Pulwama in Jammu and Kashmir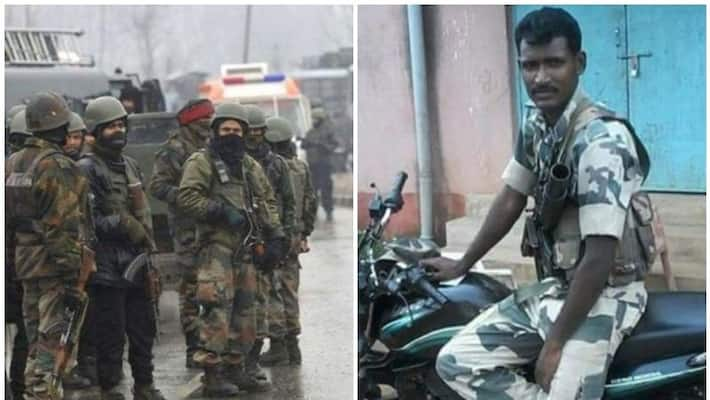 Mandya: Karnataka native H Guru was martyred in the Pulwama terror attack when a Jaish-e-Mohammad (JeM) terrorist rammed an explosives-laden SUV into the bus that the Central Reserve Police Force (CRPF) jawans were travelling in.
Meanwhile, the Life Insurance Corporation (LIC) office in Mandya has transferred the insurance amount to the braveheart's nominee, that too without bothering the mourning members for documents.
The LIC branch located in Mandya has transferred Rs 3,82,199 to CRPF jawan Guru's nominee as soon as the news of his death came to the fore. The branch didn't ask for the death certificate, as per standard procedure, while transferring the insurance amount.
The standard procedure involves the nominee to have the death certificate, medical certificate to establish cause of death and also the police FIR if it is a case of unnatural death. But this Mandya branch had asked for no such documents from the mourning family members and released the amount to the nominee's account.
The insurance company has been at the receiving end of appreciation ever since news of their humanitarian act has been circulated.
Guru (33) from Gudigere village near KM Doddi from Mandya district, Karnataka, is, unfortunately, one of the 39 jawans, who lost their lives in the terror attack in Pulwama in Jammu and Kashmir. Guru got married six months ago and was a member of the 82nd battalion of CRPF.
Last Updated Feb 16, 2019, 3:41 PM IST