Karnataka poaching row rocks HD Kumaraswamy's govt, two independents withdraw support
In a big blow to the ruling Congress and JD(S) in Karnataka, two independent MLAs have written to the Governor announcing their decision to withdraw support from the coalition government. The Congress leaders have been blaming the BJP of indulging in Operation Lotus.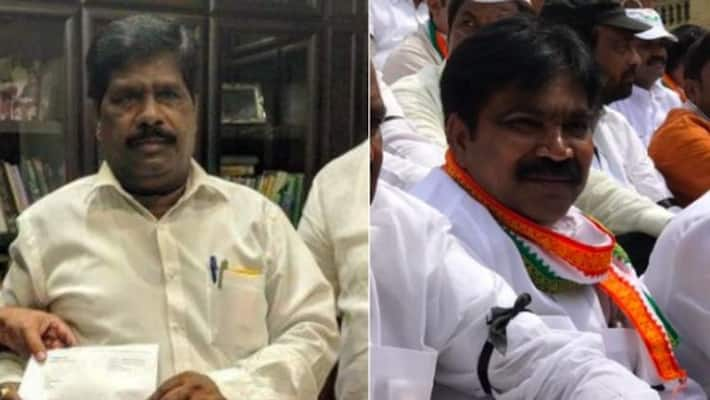 Bengaluru: Two independent MLAs H Nagesh and R Shankar have written to the Governor of Karnataka announcing their decision to withdraw support from the ruling coalition government. This comes as a major blow to the HD Kumaraswamy-led government in Karnataka.
Independent MLA Nagesh said to media, "My support to coalition govt was to provide in a good & stable govt which utterly failed. There's is no understanding among coalition partners. So, I decided to go with the BJP to install a stable government & see that the government performs better than the coalition. 
The other MLA R Shankar too spoke to media. He said, "Today is Makar Sankranti. On this day we want a change in the government. The government should be efficient, so I am withdrawing my support today."
Resort politics took centre stage in the last two days with HD Kumaraswamy claiming that Congress MLAs have been holed up in Mumbai blaming the BJP of indulging in Operation Lotus.
This is a term that gained prominence in 2008 and refers to the ploy of the BJP where MLAs from the opposition were poached.
Three MLAs have been spotted in a hotel in Mumbai. Meanwhile, the BJP has hit back claiming that it is their MLAs who are being poached by the Congress and the BJP. Karnataka BJP MLAs have been currently shifted to a hotel in Gurugram.
Karnataka minister DK Shivakumar pointed fingers at Kumaraswamy alleging that the matter was handled effectively by the chief minister. He said, "Many had intimated the chief minister including Siddaramaiah, and he said we will sit and wait, Had I been the chief minister, I would have exposed them all. Kumawaswamy spoke to the media and said that the Congress MLAs are in touch with him and that nothing can destabilise his government.
A day after this announcement, the independent MLAs have withdrawn support. BJP MLA R Ashok said that since Congress and the JD(S) haven't been able to handle the disgruntled leaders, the party is blaming the BJP. Karnataka BJP president BS Yeddyurappa said, "If Kumaraswamy knows where they are, let him go and bring them back. How will I know?"
BJP leader CT Ravi refuted the fact that this is Operation Kamala. "We have been instructed not to indulge in such activity and focus on Lok Sabha," he said.
BJP's KS Eshwarappa said, "If they quit, we will then take a call on inducting them into the BJP fold."
BJP has 104 MLAs, Congress won 80 and JD(S) won 37 in the recent Assembly election in May. There are two independents and one Anglo Indian seat taking the total number of Assembly seats in Karnataka to 224. While the magic number stands at 113, will the BJP manage to pull in those many MLAs to topple the government in Karnataka still remains a question.
Last Updated Jan 15, 2019, 4:30 PM IST