Karnataka may face mid-term election as govt plans to exercise control over BBMP
With BBMP being cash-strapped, all the development projects seem to be in limbo, with only one year remaining for Bruhat Bengaluru Mahanagara Palike to complete its five-year term. Internal bickering and a possible threat from disqualified leaders may add trouble to the Yediyurappa-led government. To overcome these hurdles, is BJP looking at mid-term election?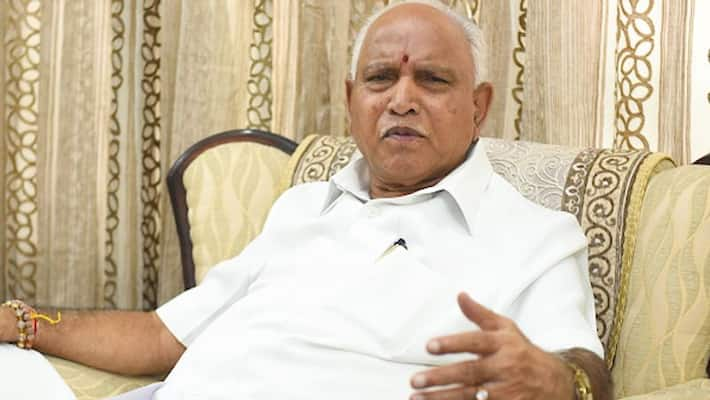 Bengaluru: It's more than a month since BS Yediyurappa managed to acquire the chief minister's throne. However, speculation is that the BJP government in Karnataka may not last long and mid-term polls may be witnessed next year. According to sources, the government would seize control of cash-strapped Bruhat Bengaluru Mahanagara Palike (BBMP), which has another term left, and place administrator's rule for six months to ensure mid-term polls and BBMP elections are held together. 
However, BJP leaders term this news as only rumours and say that the state government will not exercise control over the BBMP and emphasise that they would complete the remaining term of the BJP government. "This is just rumour, everything is fine in the BJP administration and why will BJP government try to take over BBMP? We will complete our full term," said housing minister V Somanna.
Echoing similar sentiment, Somanna's close associate and mayor aspirant Umesh Shetty said that BBMP has one year remaining and the BJP has a chance to grab power as four leaders supporting BBMP's Congress-JDS rule are disqualified and cannot vote during mayoral election on September 28.
Although BJP leaders tried to evade this question, JD(S) said there is 100% chance of BJP government opting for mid-term election with an aim to control BBMP election too.
"There is 100% chance of BBMP elections and mid-term elections being scheduled together. Yediyurappa is not able to judge between a friend and an enemy. The BJP thinks that going to polls along with another state like Maharashtra will benefit them. Plus, displeasure over the Cabinet berths is visible. BJP is aware that by-election in 17 Assembly segments in Karnataka will not get the expected numbers and again there will be a threat to the government. Hence, they will deem it fit to go for mid-term polls," said Tanveer Ahmed, national spokesperson, JD(S).
Congress too predicts early polls:
Karnataka Pradesh Congress Committee president, Dinesh Gundu Rao, who does not want to comment on internal bickering in the BJP camp, said, "Administration has been bad and public opinion is not in their favour. There is no vision, no coherence and administration is lacklustre. It doesn't seem that they will last long and certainly there will be early elections." 
Last Updated Sep 3, 2019, 6:46 PM IST