HC: Bengaluru: BBMP instructed to show progress in roadworks in one week
Following a Public Interest Litigation (PIL) filed in 2015 in relation to the condition of roads, the court began monitoring action taken by the BBMP for making roads free of potholes, in June 2018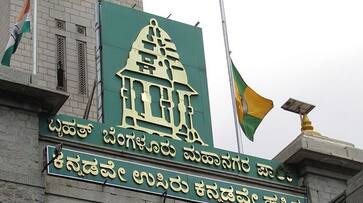 Bengaluru: The Bruhat Bengaluru Mahanagara Palike (BBMP) has been given a week by the Karnataka high court to submit an affidavit on action taken to implement the revised guidelines for execution of road laying and maintenance works.
The process was to take place based on suggestions made by the court commissioners, the coordination with other agencies on digging of roads for utility services and restoring roads to their original condition and the progress made in providing motorable roads by making them free of potholes.
Following a Public Interest Litigation (PIL) filed in 2015 in relation to the condition of roads, the court began monitoring action taken by the BBMP for making roads free of potholes, in June 2018.
In November-December 2018, the court had directed the BBMP to submit an affidavit by January 31 this year.
The petition came up for hearing on Monday before a division bench comprising chief justice Abhay Shreeniwas Oka and justice HT Narendra Prasad. The court pointed out that the BBMP is yet to file an affidavit.
However, the BBMP counsel sought some time to submit the affidavit.
The BBMP has been asked to submit the affidavit by July 8.
Meanwhile, the bench adjourned further hearing till July 9.
BBMP under pressure: Councillors question delay in road widening projects
Asianet Newsable had recently published a report on how the BBMP is under pressure to speed up the road widening projects.
Rajarajeshwarinagar MLA Munirathna reportedly said that though 14 roads were notified for widening, only a handful has been widened so far. He asked Bruhat Bengaluru Mahanagara Palike commissioner to transfer the Goraguntepalya junction underpass work to the Bengaluru Development Authority so that at least then the land acquisition and work will take place sooner, reports stated.
Read full report here: BBMP under pressure: Councillors question delay in road widening projects
Last Updated Jul 2, 2019, 7:11 PM IST