Five places Bengalureans can go on a quick drive, enjoy sunrise
Apart from Nandi Hills, here are a list of five places you can enjoy the early morning sunrise with your loved ones in Bengaluru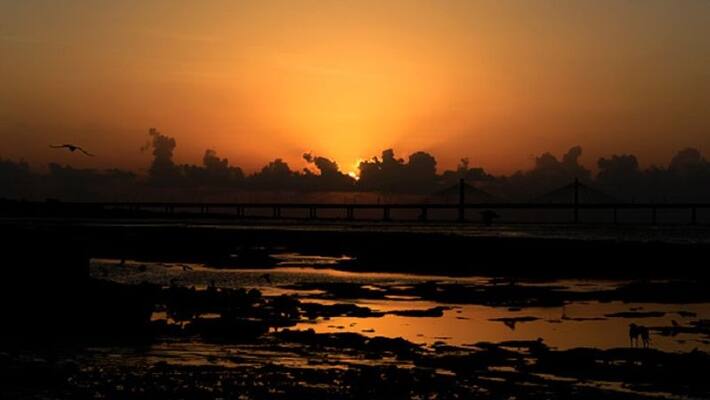 The most popular place that Bengalureans plan to visit is Nandi Hills. But that apart, here are five other places where you can enjoy sunrise, sunset, water sports and more. And it's just a few kilometres from Bengaluru.
Turahalli view point
Also known as Turahalli forest view point or Karishma Hills, this place is a must try for the view it offers. The place is situated off Kanakapura road on the outskirts of Bengaluru. Reviews say you need to take a right at Vajarahalli Road and enter forest like area. There are boards directing you towards the view point and you will also get to trek for one kilometre as big vehicles cannot enter the narrow road. Once you have reached the view point, you will know why it was worth the drive and the one-km long walk. 
Big Banyan Tree
This is known as Dodda Alada Mara in Kannada and is a four-century-old tree. It is surrounded by close to thousand roots covering three acres. The campus is well maintained and it is the most suitable place for family picnics. This place is 30 km from Bengaluru. However, the monkeys there are always ready to snatch away your belongings, so be careful and take your luggage with you. So, it is best you go there with a light luggage, enjoy some peaceful time and head back by evening. 
Manchanbele Dam
Manchanabele Dam is situated on river Arkavati just ahead of the Big Banyan tree. It is an irrigation dam and gives one an excellent view of the water body. This place is known as the adventure spot. Water sports and other camping activities are conducted here. To reach this dam, drive further from Big Banyan tree towards Chandrappa circle. The road ahead will lead you to a breathtaking view of the dam. 
Hebbal Lake sunrise
It is known as a birder's paradise. This lake is situated inside Bengaluru city near the Hebbal flyover. You can enjoy the sunrise here and if you are a photo enthusiast, then this is the place you need to be before sunrise. Currently, a small portion of the lake is open to public. There is also an open area for playing and many birds can be seen here. 
Hidden lake
Thattekere is known as the hidden lake and is just 60 km away from Bengaluru, beyond Bannerghatta National Park. Thattekere lake has a small Mahadeshwara temple in the premises. This place is also home to a lot of birds - Lapwings, Bee Eaters, Kites, storks and Kingfishers. One needs to walk from the main road to reach the lake. This is a suitable place for bird watching and photography. 
*Image for representation purpose only 
Last Updated Jan 20, 2019, 4:50 PM IST