Congress's Ramya, who gave Ambareesh funeral a miss, spotted in Bengaluru now
Divya Spandana, better known as Ramyam has been missing from Karnataka's political scene for quite a long time now. Actress-turned-Congress leader, who even gave Ambareesh's funeral a miss, was spotted in Bengaluru yesterday.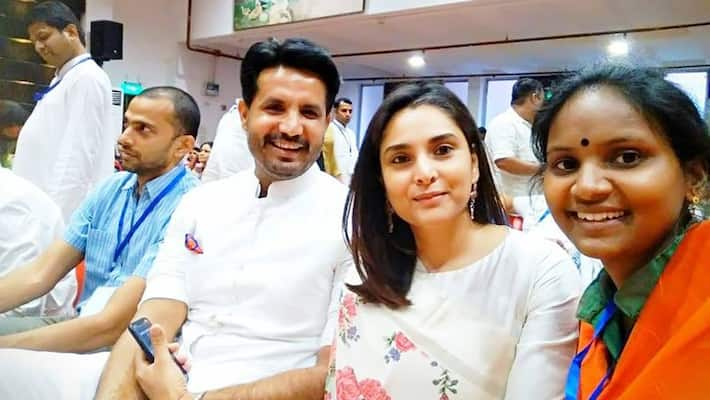 Bengaluru: Divya Spandana, popularly known as Ramya, was spotted in Bengaluru on the day of Rahul Gandhi's visit to Manyatha Tech Park in the city on March 18. She has been missing from the city for quite some time now.
Ramya was recently criticised for not taking part in the funeral of Congress MP from Mandya, Ambareesh on November 25 last year. She was even trolled for justifying her action through a social media post that she was injured and was recovering from osteoblastoma, a bone-related medical condition.
Ramya's photo walking inside the tech park made news as media reported that 'Padmavathi is back' (referring to her role in the Kannada movie Johny Mera Naam).
Ramya had won the by-election in 2013 and had become MP for the first time. Then she contested the general election again in 2014, but got defeated by CS Puttaraju of the JD(S) by just 5,500 votes.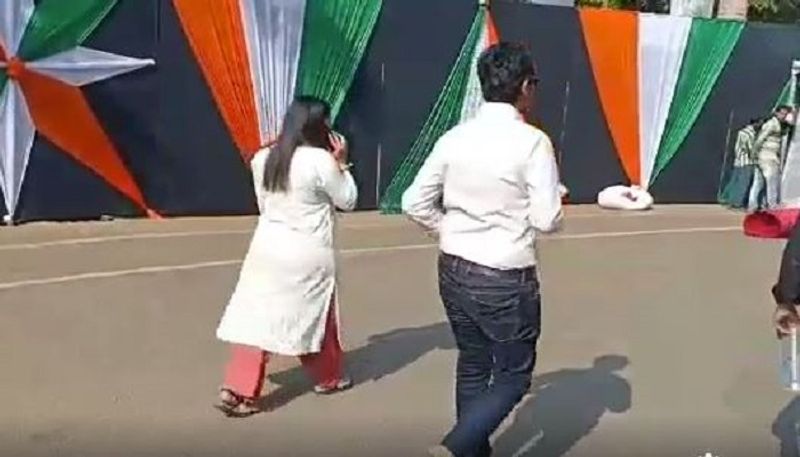 Immediately, she rented a house on KR Road in Mandya, Karnataka, after her defeat to Puttaraju promising the people of the district that she will be in close contact with the locals. But Mandya residents say that she was rarely available. In fact, in 2015, many Congress members complained to Sonia Gandhi that Ramya was never there in her constituency. Despite this, Ramya continued to be missing from Mandya and at last in December 2017, she vacated her house without even informing the Congress leaders in the district.
Meanwhile, Ramya became the national head of the Congress digital team in May 2017, replacing Deepender Singh Hooda.
Since then, she rarely made an appearance in Karnataka's political scene. But when she was spotted in Bengaluru yesterday, media and trolls had a field day.
Last Updated Mar 19, 2019, 7:14 PM IST