CLP leader Siddaramaiah issues show cause notice to Congress MLAs missing from meeting
Congress leader Siddaramaiah has sought reasons from four MLAs for missing the Congress Legislative Party meeting. If they fail to do so, action would be taken according to Schedule 10 of the Constitution, he warned.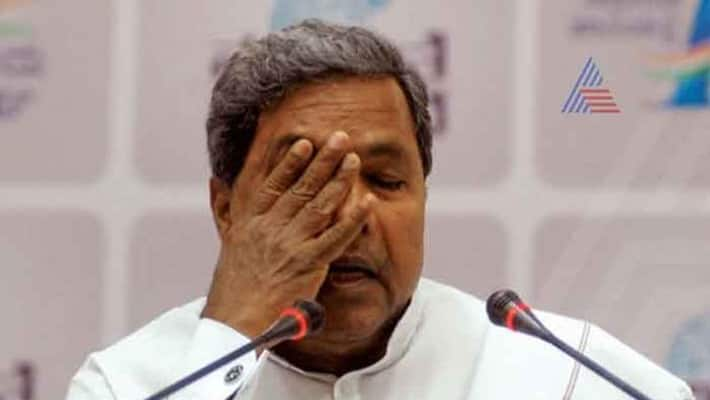 Bengaluru: The Karnataka Congress has issued show cause notice to four MLAs, who missed the Congress Legislative Party (CLP) meeting held in Bengaluru on Friday.
Show cause notices have been sent to Gokak constituency MLA Ramesh Jarkiholi, Athani MLA Mahesh Kamatalli, Ballari Rural MLA Nagendra and Chincholi MLA Umesh Jadhav. 
The CLP leader Siddaramaiah has sought reason for the four MLAs' absence from the meeting. The MLAs gave the meeting a miss at a time when there were rumours of Operation Lotus being implemented by the BJP. 
Meanwhile, two independent MLAs R Shankar and H Mahesh had resigned from the alliance government and had extended their support to the BJP, putting the government under pressure to hold their flock together. Currently, Congress MLAs are lodging at Eagleton Resort near Bidadi on the outskirts of Bengaluru. 
In addition, recently, some dissidents from the Congress had gone to Mumbai, without giving any reason for doing so. The party decided to take all MLAs to a resort to bring the dissidents back to the fold and to solve the internal problems of the party. 
The Congress Legislative Party was convened to show their strength to the opposition, but the absence of four MLAs has put the party in jeopardy again. 
What does the show cause notice say?
"You have opted not to attend the meeting without giving any reason, even when it was said that legal action will be taken for giving the meeting a miss. In addition, there are reports of you quitting the party and that you have met the BJP leaders. In fact, you have not refuted these charges. Meanwhile, your behaviour seems like you want to quit the party. Thus, the party has considered it as your intentional move. Thus, to justify your actions, give us reasons as to why the party should not disqualify you from the legislation. If you fail to do so, action will be taken as per Schedule 10 of the Constitution."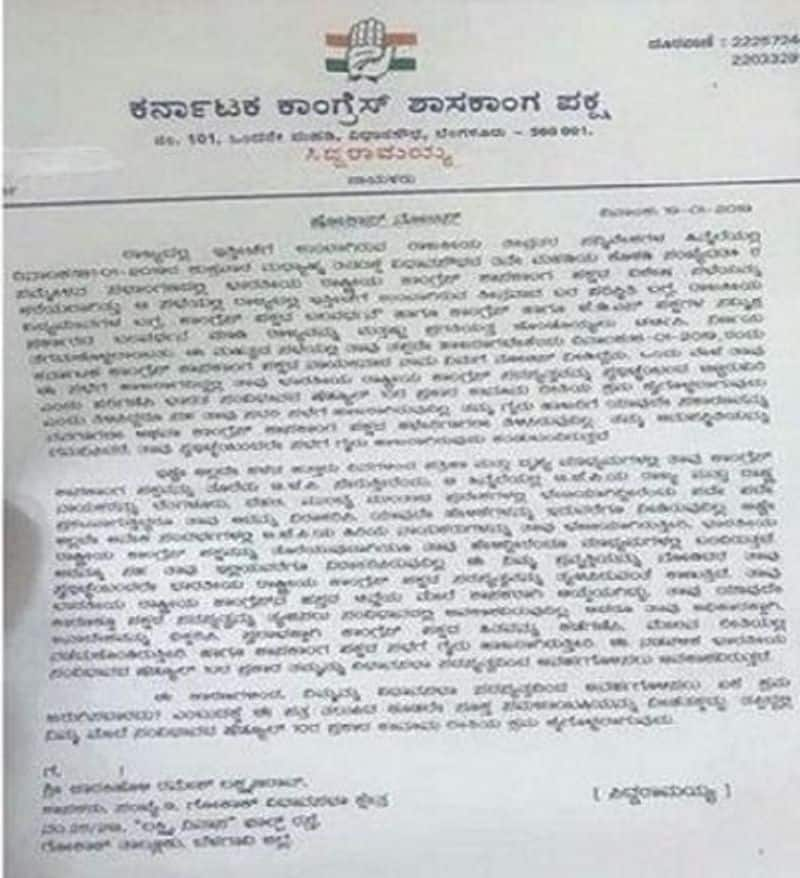 Last Updated Jan 20, 2019, 4:04 PM IST