BMRCL installs safety nets after toddler's death at Srirampura station
In January, an 18-month-old girl child fell off an escalator at Srirampura metro station on to Mahakavi Kuvempu Road from a height of 50 feet and succumbed to injuries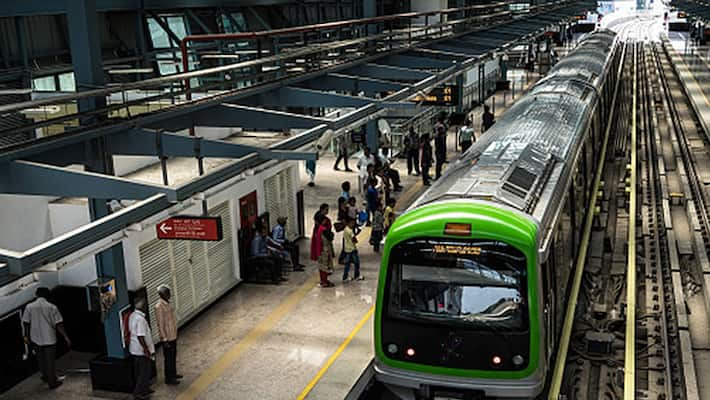 Just a week after an 18-month-old girl child fell off an escalator at Srirampura metro station on to Mahakavi Kuvempu Road from a height of 50 feet and succumbed to her injuries, the Bangalore Metro Rail Corporation Limited (BMRCL) on Sunday installed safety nets at several metro stations in Bengaluru.
Eighteen months old Hasini was the daughter of Jayachandra from Prakash Nagar in Bengaluru.
Her grandfather was carrying Hasini on his left arm while moving down the escalator. Unfortunately, her grandfather lost his balance and Hasini slipped from his hand and fell through a gap beside the escalator from a height of 50 feet. She fell in front of a two-wheeler. However, the motorist applied brakes just in time. The severely injured Hasini was taken to KC General Hospital.
As there was a lack of ventilator facility in the hospital, she was then referred to Indira Gandhi Institute of Child Health. Later, she was shifted to NIMHANS for further treatment where she breathed her last.
According to The Times of India, BMRCL has identified about 15 stations as such and have installed safety nets in those stations. The Phase I alone has 41 stations which are completely functional.
Several metro commuters have also expressed their fears over the issue and are also scared if their luggage would accidentally fall through the gaps and cause difficulty to the motorists on the road.
Last Updated Feb 4, 2019, 10:57 AM IST