BJP to form Karnataka government in 24 hours after Lok Sabha win: Yeddyurappa
Karnataka BJP president BS Yeddyurappa said that the party would come into power within 24 hours if the BJP wins 22 seats out of the 28 in the state during the upcoming Lok Sabha polls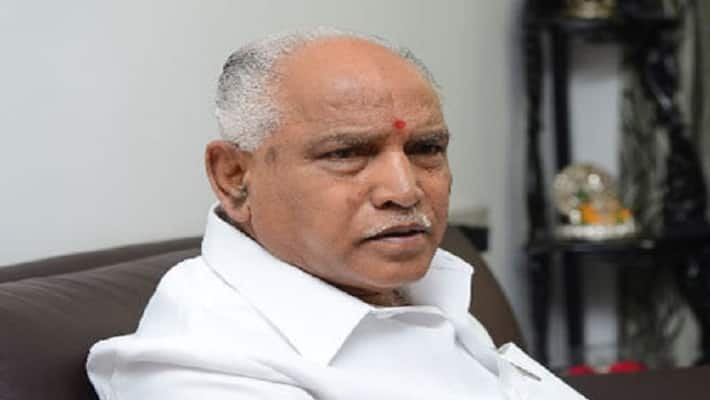 Bengaluru: Karnataka BJP president BS Yeddyurappa on Sunday claimed that they would form the government in the state within the next 24 hours if his party wins 22 seats of the state's 28 constituencies in the Lok Sabha elections.
Addressing the gathering in Belagavi's Yaragatti village, Karnataka, Yeddyurappa said, "If the people of Karnataka give us 22 seats in the coming Lok Sabha elections, we will form the government in Karnataka within 24 hours."
While there are 28 Lok Sabha seats in the state, BJP holds 16 seats while the Congress and the Janata Dal (Secular) have secured 10 and 2 Lok Sabha seats respectively.
However, Yeddyurappa had made headlines for all the wrong reasons after stating that the Indian Air Force's air strike targeting terror launch pads in Pakistan's Balakot on February 26 would help the party win 22 seats in the state.
"The recent act of the armed forces attacking Pakistan has turned the tide in Narendra Modi's favour, as the youth is happy after the attack. It will help us win 22 seats in Karnataka," he had told reporters in Chitradurga on February 28.
Yeddyurappa was sworn in as Karnataka chief minister in May last year, but had to resign as the BJP fell short of majority in the state Assembly.
In the Karnataka Legislative Assembly elections held last year, the BJP had won 104 seats, while the JD(S) won 37 seats and the Congress secured 80 seats.
Last Updated Mar 12, 2019, 12:27 PM IST