BJP look to retain bastion as Congress' indecisiveness in fielding Bangalore South candidate continues
In 1996, former union minister Ananth Kumar was elected as a Lok Sabha candidate from Bangalore South. Later, the constituency remained his bastion until his death.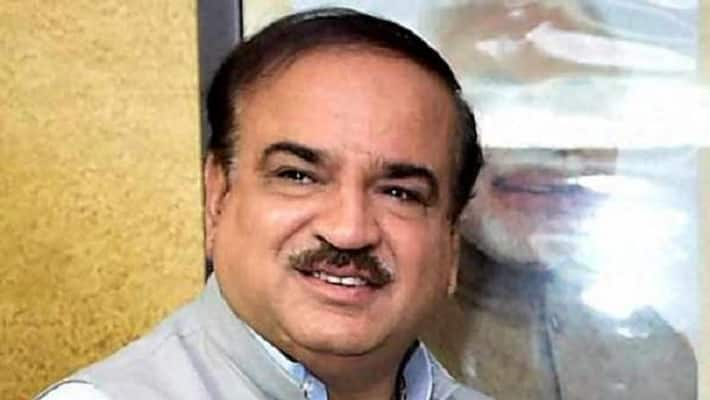 Bengaluru: The Karnataka Congress is finding it difficult to field a suitable candidate from Bangalore South constituency, a BJP bastion, for the upcoming Lok Sabha election. Congress leaders including former minister Ramalinga Reddy have declined to contest.
According to reports, along with Ramalinga Reddy, his daughter and Jayanagar MLA Sowmya Reddy, former MLA Priya Krishna and Rajya Sabha member Rajeev Gowda, who were approached to contest the polls from Bangalore South, have declined the offer.
Former union minister Ananth Kumar, who passed away last year, became the Bangalore South candidate after defeating IT czar Nandan Nilekani in the 2014 Parliament polls.
"Initially I wanted to become a corporator and to become the mayor, but when I was corporator for the first time, I got the Assembly ticket and went on to become a MLA and then a minister, but I never wished to become a parliamentarian, so I'm not contesting," Ramalinga Reddy told reporters when asked about contesting Lok Sabha polls from Bangalore South.
Stating that the party approached him, he said, "As I had never thought about going to Parliament, I said I would not contest."
"There are good and eligible people who are seeking tickets like MLC K Govindaraju and Krishnappa," Reddy said.
Internal party issues are said to be one of the reasons for Reddy, a seven-time legislator, who has considerable influence in Bangalore South, for declining to contest the polls.
Reacting to Ramalinga's comment, BJP leader Tejaswini Gowda said, "Let Congress field anybody, we (BJP) are going to win that seat. In Bangalore South, there are no chances for Congress. It is a BJP seat. Because organisationally we are very active. We work round the clock for the party. Ananth Kumar Ji has implemented many  developmental works in Bangalore South. Tejaswini Ananth Kumar has also been involved in a lot of developmental work. This is a clear sign that BJP will win the seat."
Reddy, who had openly expressed his dissatisfaction with the party leadership over not being inducted into the coalition Cabinet, is also said to be upset over deputy chief minister G Parameshwara, from neighbouring Tumakuru, being made minister in-charge of Bengaluru city and related affairs, despite the presence of senior MLAs like him from the city.
Kumar first was elected to Lok Sabha in 1996 from Bangalore South, the constituency, which remained his bastion until his demise.
Last Updated Mar 21, 2019, 5:09 PM IST