Bengaluru Police raid rowdy's birthday bash, rescues 266 women dancers
A notorious rowdy from the city hosted his 34th birthday party celebration for fellow rowdies at one of the pubs in Bengaluru. Commotion prevailed as they received the news of police raid.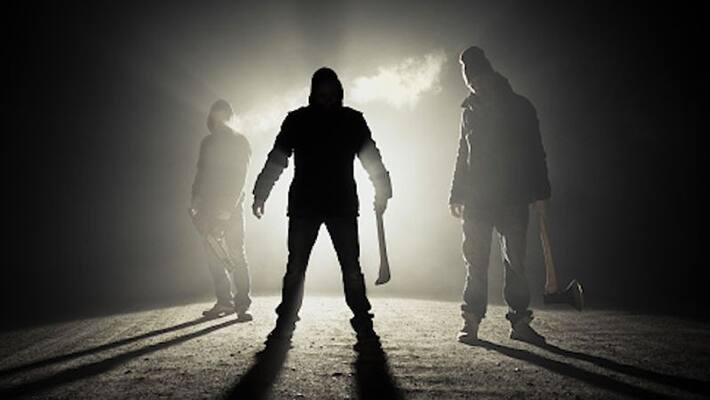 Bengaluru: The City Police rescued 266 women from a notorious rowdy's birthday celebrations that was held in one of the bars in the city. The rowdy sheeter, however, managed to escape.
Kunigal Giri, also known as Giri, fled from his lavishly organized birthday party at a bar on Residency road, when the police stormed the venue on the night of 14 June (Friday).
Based on reports, the rowdy had invited his friends, a few from the underworld, for his birthday celebration. 
The party organised by Giri is said to be one of the biggest birthday parties thrown by a rowdy for fellow rowdies in Bengaluru.
The police received information regarding the celebration at around midnight when the decibel levels went high. 
Once the police team reached the venue, they were stunned to see the halls decorated with boards that read, 'Happy birthday Giri Sir'. They found women dancing as men showered currency notes on them. 
The basement was lavishly decorated and the party was hosted in seven halls spread across three floors, reports said.
According to reports, the 266 women who were rescued during the raid were allegedly forced to entertain the rowdy and his friends. They had come to Bengaluru from different states looking for jobs. They claimed that agents took Rs 10,000 and Rs 20,000 from each of them promising them jobs in the city. They were forced to work in these dance bars, reports stated.
Deputy commissioner of police (crime), S Girish, and assistant commissioner of police (North), NH Ramachandraiah, led the police team that conducted the raid at the bar. 
The news of police raid spread like wildfire and led to a commotion. Giri escaped into the dark with a few of his associates. They left behind the SUVs and other cars that they had come in.
The notorious rowdy is involved in more than 80 cases including kidnapping, robbery, extorting and settling reality disputes. 
Last Updated Jun 16, 2019, 4:59 PM IST