BBMP demolishes unauthorised structures in Russell Market
BBMP officials initiated an anti-encroachment drive in Russell Market after receiving directives from the high court to raze illegal structures that obstructed the movement of ambulances and fire tenders and violated norms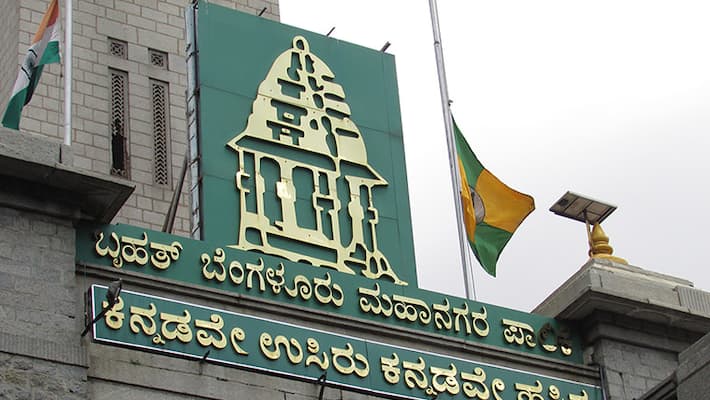 Bengaluru: Officials of Bruhat Bengaluru Mahanagara Palike demolished illegal shops at Russell Market as part of a clearance drive on Saturday (May 4).
BBMP officials had carried out similar demolitions of unauthorized structures in KR Market last month, following directives from the high court.
The drive began at around 9 am on Saturday in different areas in an around Shivajinagar, including OPH Road and Broadway road. BBMP officials also ensured that the debris was cleaned up immediately after the demolition was carried out.
Many encroachments in the form of illegal shops, stalls, extensions including gates and sheds hindered the movement of ambulances and fire tenders, among other vehicles. Temporary structures like tents and tables were cleared with ease and permanent structures were cleared using bulldozers. Several encroachers were also fined for violating rules.
Most of the traders voluntarily removed illegal structures to prevent them from damage when they were sure that the eviction drive was not going to stop.
Some traders opined that the drive was essential as proper fire-safety measures are vital in market areas and the encroachers had shrunk the marketplace. Others stated that since most of the traders like fruit sellers and vegetable vendors belonged to poor families, their families would suffer greatly.
Angry traders protested, but BBMP officials responded saying that they were only carrying out orders given by the high court. Those who continued to protest were evicted by force.
Last Updated May 5, 2019, 6:23 PM IST