The line of succession in Saudi Arabia has always passed from brother to brother
However, with the coming of King Salman to the throne, changes were made
Dethroned crown prince Mohammed bin Nayef was best known for being a specialist in counter-terrorism methods
This change in plans for the succession to the throne will make Prince Mohammed Bin Salman the first King who will not be a son of Saudi Arabia founder Ibn Saud. But why were these changes made? Is history repeating itself?
Traditionally, the line of succession in Saudi Arabia has passed from brother to brother: King Salman came to the throne in 2015 after the death of his half-brother, Abdullah, and originally appointed his own half-brother, Muqrin bin Abdulaziz, as crown prince, which again was overturned in three months by King Salman himself, when he appointed Mohammed bin Nayef as the new Crown Prince
Agnatic seniority has been followed among the sons of Ibn Saud for so long, though various members of the family keep getting bypassed for different reasons – old age, coups and more.
Interestingly, another tweak was added to the Saudi rules of succession when for the first time in 2014, a deputy crown prince (second-in-line to the throne) was appointed. 
Muhammad bin Nayef was the first grandson of Ibn Saud to enter the official line of succession and now Prince Mohammed Bin Salman (MBS) will be the second grandson in line to the throne, because after King Abdullah, no more sons of Ibn Saud were available for succession.
When King Salman assumed his role, the change he brought in succession lines by appointing his nephew Mohammed bin Nayef as the new Crown Prince over Muqrin bin Abdulaziz set a precedent. At that time someone close to the Royal family had been quoted as saying that it had something to do with 'domestic politics' rather than 'external politics'. The source had also said that the King was trying to mould the line of succession to include his own family.
At 31 MBS is already the World's youngest Defence Minister and were he to inherit the throne soon he would also be the youngest ruler.
Some factors that could have speeded up his succession could be his acumen as a Defence head, including his operations in Yemen have given him the reputation of being a strong political leader and a certain mysterious aura behind him (he is rarely seen in public, unless for official engagements). Even the rigid policies of Riyadh due to conservatism in the upper echelons of the rule may have hindered progress of the country and bin Salman seems to challenge that.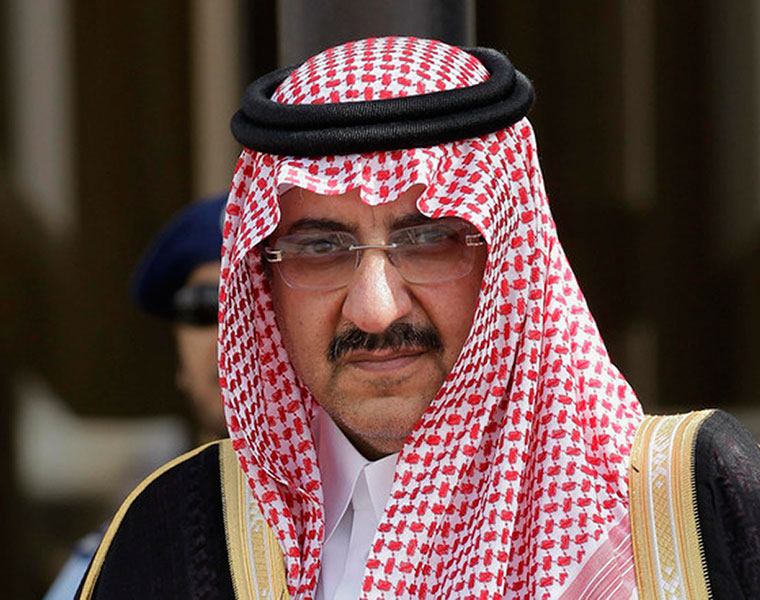 In the past few months observers of the political situation in Saudi Arabia were already talking of Prince bin Nayef taking a backseat from affairs. Crown princes before him have been extremely active in political engagements and travelling the world over to further business. But in Nayef's case, the former Crown Prince has barely gone abroad. Instead, Mohammed Bin Salman has been the face of the country.
Perhaps one of the most famous incidents associated with bin Nayef was the foiling of a plan to assassinate him. A militant claimed he wanted to surrender but instead wanted to blow himself up when he met bin Nayef.
bin Nayef was actively involved in deradicalisation of religious militants. All his life he has taken interest in security courses and counter-terrorism methods. In fact, he was lauded for handling the whole Al Qaeda incident very carefully and how he managed to nab one of the alleged masterminds of the attack on Saudi soil in 2003. He is also credited with managing to break a lot of the Al Qaeda networks. He even handled the Syria problem but all this seemingly wasn't enough.
Also read: Meet the ambitious new Crown Prince Mohammed bin Salman, who's slowly modernising Saudi Arabia