NORKA Roots organises special drive for ID card distribution till October 31
In order to address the concerns of Non-Resident Keralites (NRKs), the Kerala government established the Non Resident Keralites Affairs department, also known by its acronym NORKA, on December 6, 1996.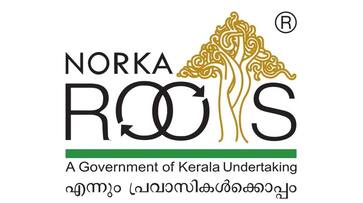 Dubai: The NORKA Roots has organised a special drive till October 31 for ID Card services to the Kerala diaspora. The program is till 31 October 2023. This month is being observed to create awareness about the services being provided to the Kerala diaspora like Pravasi ID, Student ID, NRK Insurance and Norka Pravasi Raksha Insurance.
Harikrishnan Namboothiri, CEO of NORKA, stated that this time can be used to allay any concerns of individuals who have obtained ID cards and to renew cards for those who have put off renewal. ID card services are helpful in locating Kerala expatriates all over the world and interfering when necessary. A NORKA ROOTS Identity Card may be requested by expats between the ages of 18 and 70 who have been working or living abroad for more than six months. 
Students from Kerala who are going to study abroad will get a student ID card. Expatriates with a valid visa and passport who are staying or working abroad for six months or more can apply for NORKA Pravasi Raksha Insurance policy. 
Norka ID Card holder will be eligible for Personal Accident Insurance coverage of Rs. 4 Lakhs for Death Cases and up to a maximum of Rs. 2 Lakhs for permanent/partial disability.
For further information can contact Norka Global Contact Center 24-hour toll-free numbers 1800 425 3939 (from India) 91-8802 012 345 (from abroad, missed call service) or Norka Roots Head Office ID Card Section 0471 2770543, 0471 2770528 (weekdays, Office during) can be contacted on the given numbers.
Last Updated Oct 3, 2023, 5:09 PM IST