Israeli airstrikes hit Gaza, at least 26 killed in over two days
The Israeli Defence Forces claimed that they were operating in response to the attacks by striking terror targets and operatives in Gaza. So far, Israel has carried out at least 130 retaliatory airstrikes in the Palestinian coastal territory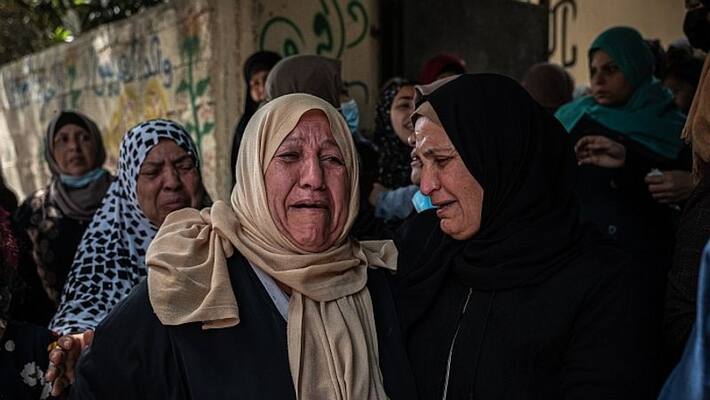 At least 26 Palestinians, including nine children, have been killed and over 100 are injured in Israeli airstrikes in response to a barrage of rockets fired by Hamas.
The Israeli Defence Forces claimed that they were operating in response to the attacks by striking terror targets and operatives in Gaza. So far, Israel has carried out at least 130 retaliatory airstrikes in the Palestinian coastal territory.
The cross-border military conflict between Israel and Palestine escalated rapidly on Monday after Israel imposed a limit of 10,000 people for prayer gathering at the sacred Al-Aqsa, known to Jews as the Temple Mount and to Muslims as the Noble Sanctuary. Palestinians then reportedly drove out Jewish families settled in Sheikh Jarrah.
Media reports said that the police raid at the mosque compound on Monday morning to disperse crowds and stone-throwing protesters escalated into the wider conflict. Over 330 Palestinians and 21 policemen were wounded in the clashes.
Since the incident, Hamas fired hundreds of rockets into Israeli cities. While most of them were dealt with by the Israeli Iron Dome missile defence system, the ones that scraped through claimed two lives in the Israeli seaside city of Ashkelon on Tuesday and wounded at least 56 Israelis.
Israeli military spokesman Lt Col Jonathan Conricus claimed that at least 15 Hamas militants had been killed in airstrikes by jets and drones.
Last Updated May 11, 2021, 8:54 PM IST