World Heart Day 2023: What is heart-healthy lifestyle? Know how it can change your life
World Heart Day: In this article, we will explore the key lifestyle changes, including diet, exercise, stress management, and more, that can significantly reduce the risk of heart disease in the Indian population.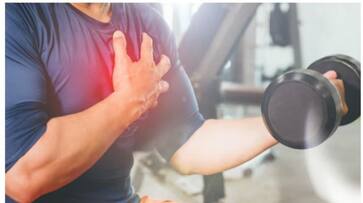 Heart disease is India's leading cause of death, accounting for an estimated 23% of all deaths. According to the World Health Organization, about 1.7 million people die from heart disease in India each year. These staggering statistics underscore the urgent need for individuals to take proactive steps in preventing and managing heart disease through lifestyle modifications. Here, we will look at the essential lifestyle modifications, such as nutrition, exercise, and stress management, that can help minimise the risk of heart disease in the Indian population.
Diet for Heart Health
A heart-healthy diet is the foundation of preventing and managing heart disease. It involves consuming a balanced and nutritious array of foods. In India, where dietary habits vary greatly across regions, adopting a heart-healthy diet can profoundly impact cardiovascular health. Key dietary recommendations include: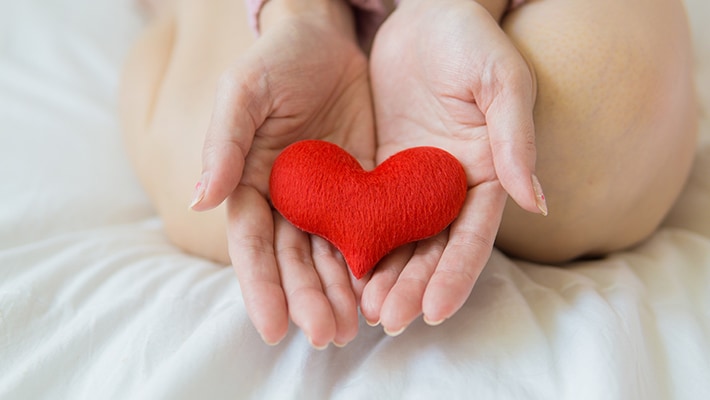 Increase Fruits and Vegetables: Incorporate many colourful fruits and vegetables into your daily meals. These are rich in vitamins, minerals, and antioxidants that promote heart health.
Choose Whole Grains: Opt for brown rice, whole wheat, and oats instead of refined grains. Whole grains are packed with fiber, which helps lower cholesterol levels.
Limit Saturated and Trans Fats: Reduce the consumption of foods high in saturated and trans fats, such as fried snacks, processed foods, and fatty cuts of meat. Replace them with healthier fats like those found in nuts, seeds, and olive oil.
Watch Sodium Intake: Be mindful of your salt intake. High sodium levels can lead to hypertension, a major risk factor for heart disease. Avoid excessive salt in cooking and processed foods.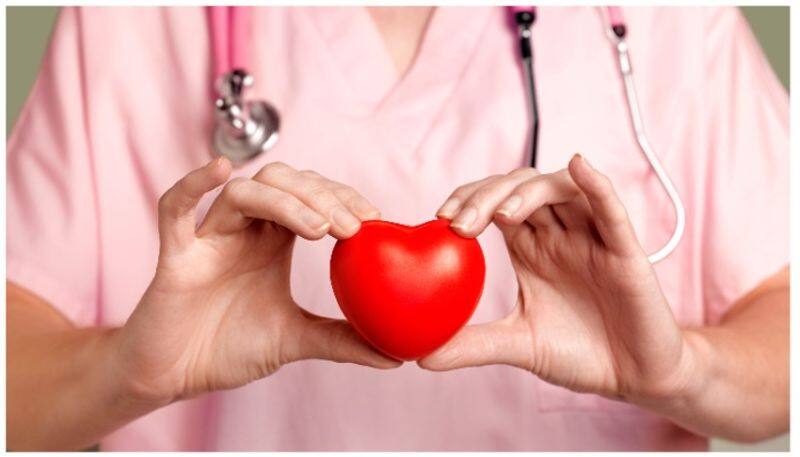 Exercise for Heart Health
Regular physical activity plays a pivotal role in maintaining heart health. In India, where sedentary lifestyles are becoming increasingly prevalent, incorporating exercise into daily routines is crucial. Recommendations for physical activity include:
Aerobic Exercise: Aim for 150 minutes of moderate-intensity aerobic activity each week or 75 minutes of vigorous-intensity aerobic activity. Physical activities such as brisk walking, cycling, and swimming can be useful.
Strength Training: Include strength training exercises at least two days a week to build muscle and improve metabolism.
Weight Management
Being overweight or obese significantly increases the risk of heart disease. Even a modest weight reduction can lead to improvements in heart health. In India, where obesity rates are rising, managing weight is paramount.
Stress Management
Chronic stress can contribute to heart disease. Adopting stress management techniques is crucial in India's fast-paced and often stressful environment. Consider practices like yoga, meditation, deep breathing exercises, and spending time in nature to reduce stress levels.
Smoking and Alcohol
Tobacco use is a major risk factor for heart disease. Quitting smoking is one of the most impactful steps individuals can take to improve their heart health. Additionally, excessive alcohol consumption can elevate blood pressure and heart disease risk. It's advisable to limit alcohol intake to the recommended levels: no more than two drinks per day for men and one drink per day for women.
In addition to these lifestyle modifications, it's essential for individuals to schedule regular checkups with healthcare professionals, adhere to prescribed medications, and effectively manage other chronic health conditions like diabetes and hypertension. When combined with the lifestyle changes discussed above, these steps can significantly reduce the risk of heart disease in India.
Heart disease poses a formidable health challenge in India. However, by embracing these lifestyle modifications, individuals can take proactive steps toward preventing and managing heart disease, thereby improving their overall health and well-being. The power to protect your heart lies in your daily choices, and making heart-healthy decisions can lead to a longer, healthier life.
-Dr Keshava R, Senior Director, Interventional Cardiology, Fortis Hospital, Cunningham Road, Bengaluru
Last Updated Sep 25, 2023, 7:00 AM IST