When is Durga Puja 2023? Maha Shashthi to Vijaya Dashami-know dates, rituals, shubh muhurat and more
Happy Durga Puja: Devotees bring Goddess Durga idol at home and pandal on the sixth day of Navratri and worship Goddess Durga for five consecutive days—Goddess Durga's victory over the demon Mahishasur. Durgotsava will begin on Sasthi, October 20, and will end on the tenth day of Ashwin Shukla Paksha, October 24.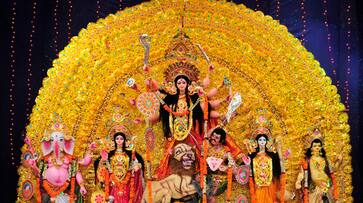 Durga Puja, also known as Durgotsava, is widely celebrated in the Indian states of West Bengal, Assam, Tripura, Odisha, and Bihar. The 10-day event is one of the country's finest and bears enormous religious significance for Hindus, particularly Bengalis. The festival commemorates the victory of Goddess Durga over the demon ruler Mahishasur.
Though it is a 10-day celebration, the latter five days of Shashti Tithi and Dashami Tithi of Shukla Paksha, which are celebrated as Dussehra and Durga Visarjan in the month of Ashwina, are regarded the most important. Other deities worshipped with Goddess Durga are Lakshmi, Ganesha, Saraswati, and Karthik.
Durga Puja 2023: Beginning and End Dates
This year, the first day of Durgotsava or Durga Puja will begin on Sasthi, the sixth day of Shukla Paksha on Friday, October 20, and will end on Ashwin Shukla Paksha on Tuesday, October 24. 
The Durga Puja tithi calendar for 2023 is as follows:
October 20 (Friday): Maha Shashsti, Akal Bodhan, Kalparambh
October 21 (Saturday): Maha Saptami, Navapatrika Puja, Kolabou Puja
October 22 (Sunday): Durga Ashtami, Sandhi Puja, Kumari Puja
October 23 (Monday): Maha Navami, Dhunuchi Dance
October 24 (Tuesday): Vijaya Dashami, Dussehra, Durga Visarjan, Sindoor Khela
Durga Puja 2023: Puja Rituals
During these days, Bengalis worship Mahishasur Mardini, a manifestation of Goddess Durga.
Devotees cook various sorts of foods and present bhog prasad to Maa Durga, Goddess Laxmi, Saraswati, Lord Ganesha, and Lord Karthik as part of many ceremonies and pujas.
On the last day of Durga Visarjan, married ladies hold a spectacular celebration of Sindoor Khela after enjoying the festival with great grandeur and excitement.
They initially present vermillion to Goddess Durga, after which the ladies apply vermillion to other married women and the elders bestow blessings on a long and prosperous life.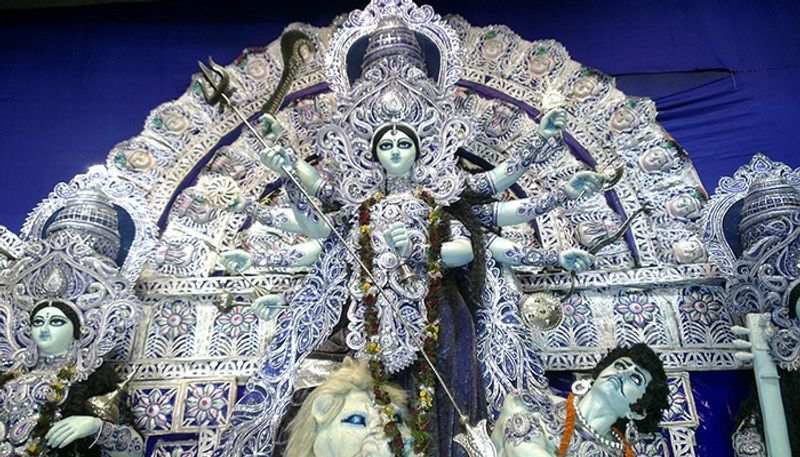 Durga Puja 2023: Shubh Muhurat
Pratipada Tithi begins at 11:24 PM on October 14 and the Dashami tithi starts at 05:44 PM on October 23 and ends at 03:14 PM on October 24.
Durga Puja 2023: History And Significance
On the sixth day of Navratri, devotees bring Goddess Durga's idol home and adore her for five days. They adorn their homes, invite family, friends, and neighbours, and go Puja pandal hopping to enjoy these happy and blissful days. After a five-day festival, they conduct Durga Visarjan on the day of Vijaya Dashami.
Last Updated Oct 19, 2023, 1:09 PM IST