Weekly Horoscope Predictions: Know how your week will be from September 11 to September 17, 2023
How will the week ahead be for you? Will success find its way to you this week? Will your relationships witness turmoil? Read the weekly horoscope predictions for September 11 to September 17, 2023.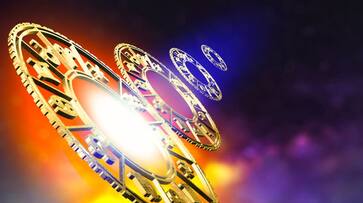 Aries:
Ganesha says it will be popular for carrying out important plans. Relationships will be strengthened by socializing. This is a good opportunity to rectify old mistakes. So leave the old grievances and make the relationship sweet. Situations like a separation between relatives can be sad. Good wishes will be awakened in the mind this week. Loss is possible due to hasty actions. Closeness with politicians will increase. 
Taurus:
Ganesha says there will be progress in the field of work and good news can be received. A general improvement in health is seen. This week is going to be good in terms of business. You will feel lonely despite being together in the family. Time will be favorable in love relationship and mind will be happy. Difficulties are possible in a journey undertaken for an important purpose. Your proximity to people of bad and flattering nature can be harmful to you.
Gemini:
Ganesha says the mind will be happy with a new beginning in the family. You will get a lot of happiness in the presence of family. Financial conditions can put you in a bind. Need to pay attention to investment. Avoid business travel for now. Before taking any decision in love relationship, make your own decision without listening to others. Don't take any decision out of passion. A focused mind can become emotionally lacking in romantic relationships.
Cancer:
Ganesha says, auspicious coincidences of financial wealth growth are happening this week and any new investment will give good results. There will be a pleasant experience in love affairs and this week you will shop for home decorations. There may be trouble this week in the field of work. Health seems to be improving.
Leo:
Ganesha says the mind will be influenced by good and progressive thoughts. Positive thinking will bring color in a new direction. Put your mind into some creative work. The hold of the politicians in governance will be strong. The mind will be confused in taking important decisions. With the support of your mother, your side of the family will be strong. The ongoing efforts in education competition will be fruitful. Some new successes will come through hard work. 
Virgo:
Ganesha says forget the past and try to live in the present. There will be chances of profit in employment. An unstable mind will be unable to concentrate on the goal. A strong man like you should not lose heart because the burden of the whole family rests on you. Fears about the future will prevail in the mind. Difficulties are possible due to attraction toward transgender relations. There is a sum of expenditure in the household.
Libra:
Ganesha says present days are full of conflicts and worries. Forget the old things and start life afresh. Both happiness and sorrow keep on coming and going in this life. So be patient in every situation. It is not okay to have an ego in important relationships. With busyness in the workplace, focus on fulfilling family obligations in a timely manner. The family atmosphere will be pleasant this week. Expenditure on material comforts is possible. 
Scorpio:
Ganesha says, a new beginning in a love relationship will cheer up the mind. Good success can be achieved through business travel this week. Walking with your family is becoming a habit. The hard work done in the field of work will give good news in the future. If you make a firm decision to improve your health, you can get good results. Beware of the activity of opponents in the workplace. Your serious nature reduces emotional exchange in relationships.
Sagittarius:
Ganesha says family will come forward and help you this week and help you solve life's problems. There will be progress in financial matters and stress will also reduce. You will feel lonely in love relationship. Business travel is advised to be avoided this week. Attraction toward the opposite sex this week can cause tension. Laziness can deprive important benefits. Don't feel bad about the family's words.
Capricorn:
Ganesha says, your financial wealth is becoming a good condition and investment will get auspicious results. Feel peace and happiness in the presence of loved ones. Special benefits can be gained through business travel this week. Romance will start in love relationship, health may improve generally. This week, the mind will be sad due to the lack of respect from the family members. Give up laziness in important tasks.
Aquarius:
Ganesha says speaking everything in a rude way can be harmful. The mind will be ready to face difficult problems with full enthusiasm. If you stop criticizing others then you will get good benefits from close relationships. Despite everything being normal, the mind will be a victim of disinterest. The mind will be influenced by good aspirations. New circumstances will bring the new talent. Staying away from home for some important work will be unpleasant. 
Pisces:
Ganesha says a broad perspective in love relationships this week can bring happiness in life, says Ganesha. There will be increased stress at work or there may be a sudden loss. Financial expenses will be high and may cost a young person. The situation in the family will improve. Avoid this week as it is not favorable for travel.
Last Updated Sep 11, 2023, 1:06 AM IST