Meet Hadelin de Ponteves, an AI pioneer who's turning film producer in India
At 26, he had so much negativity and desperation, that he quit Google and started writing about all the bad emotions he felt. While doing so, all his negative emotions went away and he was filled with positive energy.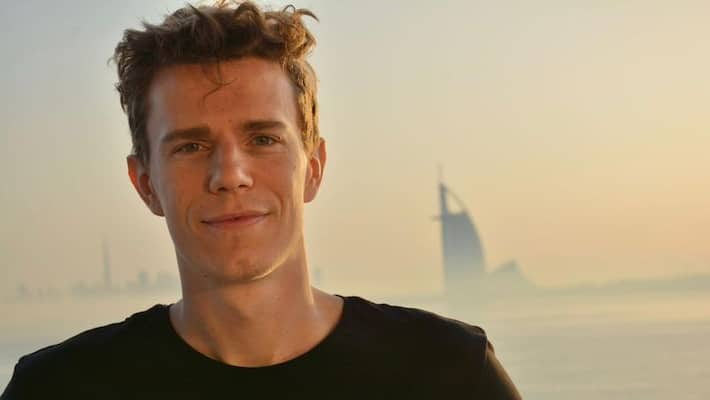 Today, Hadelin de Ponteves is among the leading providers of online education in the world. The young entrepreneur, who reimagined his priorities and decided to pursue his passion, proved that one can become successful if you have the courage to pursue your dreams. Today, he is a world-class provider of professional education in Artificial Intelligence and Data Science milieu. 
Besides being a successful businessman and a globally renowned name in the world of online education, Hadelin is also a huge cinema aficionado. At the age of 10, he did theatre in his hometown, Paris, and during college, he was part of a drama club, where he staged William Shakespeare's works. Before starting his business, he trained in acting in Los Angeles for two years. Besides focusing on his business, Hadelin also wishes to venture into films. He is set to produce a regional film, which will go on floors soon. 
Looking back at the inspiring journey of Hadelin, he was a tech professional with a full-time job, but he didn't feel content. In 2016, the demand for Data Science skills was just about to explode, followed by a strong need for AI education. His clear vision, confidence and inclination towards teaching and making a difference in people's lives encouraged Hadelin started pursuing online education. After two years of intense work, sacrifice and loneliness, the achievement and prosperity were not long in coming. During that time, he was able to produce 50+ online courses with a fully unique and innovative content that have already сreated value for 1M+ students and professionals around the globe.
Today, Hadelin is a businessman with strong emotional intelligence and charisma. He is a co-founder and CEO at BlueLife AI, which leverages the power of Artificial Intelligence to empower businesses to make massive profits by innovating, automating processes and maximizing efficiency; as well as a famous online entrepreneur who has created top-rated educational e-courses, which have made 2M+ sales in 210 countries.

All the fundamental milestones in the lives of his students, as well as business clients, are his strongest drivers for creating and sharing even more. He urges all entrepreneurs to follow their passion and work hard until it pays off.
Last Updated Aug 27, 2020, 10:55 AM IST