Milind Soman's workout prop is a watermelon? Here's what the actor shared about avoiding stress
Milind Soman is one of the most handsome fitness freaks present in Bollywood. He has a great physique with toned abs and chiselled cheekbones.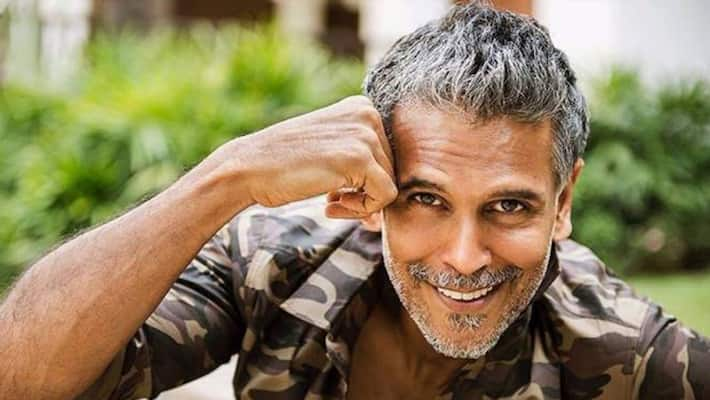 Fitness lover Milind Soman recently took to his Instagram account to share a workout video, where he is seen using a watermelon as a prop. This handsome model-actor-fitness freak has his unique ways to stay fit and healthy.
Milind has always been very active on his social media platforms. A lot of his fans follow him and want to walk in his footsteps. Recently he shared a post where he said that if you can stay away from gadgets, it might help you avoid stress. 
In the caption, he mentioned, "Sunday is now designated as no phone day. 36hrs without any gadgets is refreshing! And stress free. Stress is known to weaken the immune system, so try to stay away from things that stress you out unnecessarily."
He further added, "Along with stress management, a little bit of exercise and simple food go a long way to keep you healthy and your immune system strong. Even if you mix up your exercise with your food."
He was tested positive for the virus a few days ago when he shared a post saying, "Feels like I've most completely recovered. Will be ready to donate plasma in another 10 days. Blood plasma from people who have recovered from Covid-19 can help save lives. Stay calm. Take care of yourselves. Do what you can."
Last Updated May 5, 2021, 5:58 PM IST