Meet Todd Stephenson, owner of America's largest custom-made socks company Pupsocks
Todd Stephenson is a visionary who carved his career as an e-commerce giant with his distinctive company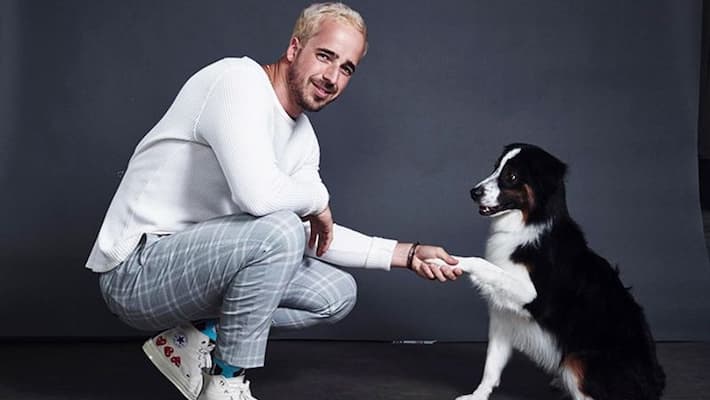 Anyone can become an entrepreneur, but to become a skilled, knowledgeable man with a heart of gold that intends to work for the welfare of animals and humans as well is undoubtedly a rare gem of an entrepreneur. Such is the nobleness & honesty of Todd Stephenson, who at a very young age, started his career as an entrepreneur. Today, he co-owns a company named "PupSocks" that has products not only cute and fancy but so different in their own way that offers custom products especially socks with pet faces printed on them, making the company even more unique with its ideas and concepts.
Hailing from Naples, Florida, Todd at the age of 16, first ventured into the business of mobile and computer repair; then at 17, he launched "KIDDS", his backpack business that also supported children in need. Later, Todd ventured into the business of bakeries with his business partner that spread all across college campuses in Florida. Even after reaching greater heights with his outstanding business sense, Todd wished to try his luck in the ever-growing industry of e-commerce.
The business partner duo decided to launch multiple e-commerce stores to understand and know what could profit them the most and with their laborious efforts, they realized it was the custom product industry that they needed to optimize. Out of all the other products, it was custom made socks that garnered the maximum traction online. This upped their confidence to create custom socks with pet faces printed on them. Todd has today achieved the status of a successful young entrepreneur in America who co-owns one of the best & the most expanding company in the e-commerce space.
The idea of getting into making custom made socks is as unique as the creative mind of Todd, who has given his sweat and blood into growing this business and reaching where he is today. The journey definitely was not easy, but the hard work & pain has been all worth it as Todd's PupSocks stands apart from the rest of the industry that never fails to impress its customers by capturing the customers' pet face and printing them on socks, ties and blankets as well.
Having entrepreneurial instincts since childhood, Todd never wanted to get handcuffed in an ordinary corporate life consisting of a typical 9-5 job and so, he always went towards honing his skills, learning more & applying the same in his businesses to become one of the top entrepreneurs of America.
The young businessman is also a generous man with a heart filled with compassion for the furry friends and even humans. To make a positive alteration in their life, he and his business partner have joined hands with organizations to make contributions to the community and help animals and humans in various ways possible.
Even without raising funding and bootstrapping since day one, Todd & his business partner has made success their only option and that's what they still strive for each day with their e-commerce business.
Romy Johnson serves as the CEO, owner and founder of Xaare, Cool Gurus, Fames Media and British India Academy. He is a popular Businessman, Educationist and Entrepreneur of India. Currently, he lives in Canada. He recently hosted and interviewed Todd Stephenson (co-founder of PupSocks - America's leading custom sock company) on Forbes.
Follow Todd Stephenson on Instagram @Sockpapi
Last Updated Jul 13, 2020, 1:02 PM IST