Lincia Rosario proves her prowess more than an emcee. Read to find out!
Inspiring everyone with her commendable work ethos, Lincia Rosario has left a positive impact on people over the digital domain.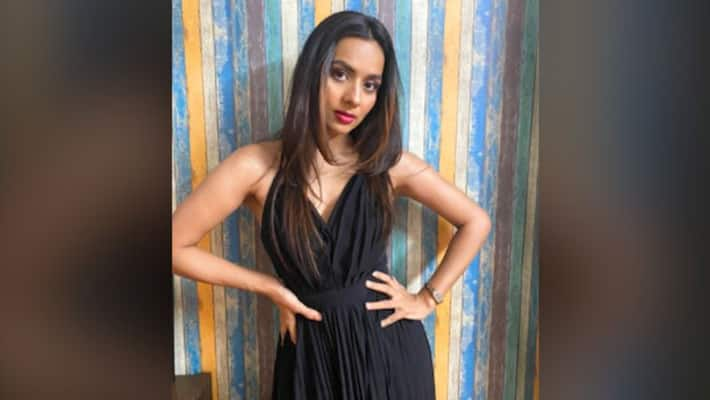 Believe it or not, the internet has taken over the world by storm. The statistical figures reveal that there are a total of 4.66 billion active internet users across the globe, which is 59.5% of the world population. And interestingly, 4.48 billion people have a social media presence as of now. It is wonderful to see how people from different walks of life can inspire you regardless of what your interests lie in. Inspiring everyone with her commendable work ethos, Lincia Rosario has left a positive impact on people over the digital domain.
The noteworthy emcee has hosted more than 800 shows so far for brands and personalities from different walks of life. However, Lincia has not only focused on entertaining the audience but has also taken a stand for several issues of society. In the past, she hosted a show for Padman launch alongside Akshay Kumar and the real-life Padman Arunachalam Muruganantham. Besides this, Lincia Rosario has been vocal about taking a stand for periods not being taboo and the menstrual issues faced by the women. Through her work, Lincia has become an inspirational force for women of all age groups.
The celebrated anchor earlier hosted an event for an NGO named 'Educate Girls' with Katrina Kaif. The emcee is of the belief that education is of utmost importance, and girls should be educated to boost the country's social and economic development. Speaking about the same, she said, "Providing education to girls is important. In today's time, everyone has the right to be educated. After all, it is only after gaining the right education one is enabled to create opportunities in the employment sector."
As far as well-being is concerned, Lincia Rosario believes in fostering overall health. Along with regular workouts, her routine includes meditation as well as yoga. "Working out and exercising helps in building physical health. But my focus is to build a steady mental and emotional well-being. Training the mind and keeping it calm is equally important the way you train your body", reveals the emcee.
Over the last few years, Lincia Rosario has maintained a healthy atmosphere around her. In order to stop animal cruelty and abuse, she has been following a vegan diet for quite a long time. We have seen Rosario do the best not just on-stage but even off-stage. One of such instances is the clean-up drive that she was a part of. In one of the vlogs uploaded by Lincia, she was seen cleaning the wastage at Carter Road including plastic waste, paper waste and other unwanted things. Continuing the incredible work, she strives to achieve excellence and wants to set the right example for the people of the country.
Disclaimer: This is a featured content
Last Updated Sep 21, 2021, 3:13 PM IST