Karwa Chauth 2023: From city-wise moonrise time to shubh muhurat to rituals and more
Karwa Chauth: Find out when the moon rises in Bangalore, Mumbai, Punjab, Lucknow, Delhi, based on city. Learn about the auspicious puja, history, significance, and muhurat timings.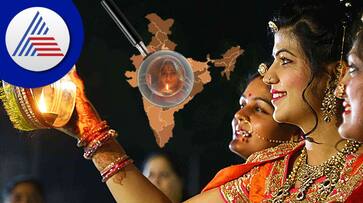 Hindu women celebrate Karwa Chauth, particularly in Northern India. Married women observe fast for the well-being and prosperity of their husbands. The fast ends when the moon is visible, which is at dawn. Married couples use this particular day to reaffirm their love and dedication to one another. They celebrate their relationship and offer prayers for ongoing happiness and health.
When is Karwa Chauth 2023?
Drik Panchang states that this year's Karwa Chauth falls on Wednesday, November 1. October 31 at 9:30 PM and November 1 at 9:19 PM are the start and finish times of the Chaturthi tithi. In the Hindu month of Kartik, during Krishna Paksha Chaturthi, people observe the Karwa Chauth fast.
However, it occurs in Ashwin month according to the Amanta calendar, which is used in Gujarat, Maharashtra, and southern India. All Indian states commemorate this religious holiday on the same day, therefore the only distinction is in the name of the month. Here are all the specifics you want to commemorate this occasion with fervour.
Moonrise Time
Ahmedabad – 8:50pm
Jaipur – 8:26 pm
Noida – 8:14 pm
Gurgaon – 8:16 pm
Chandigarh – 8:10pm
Chennai – 8:43 pm
Hyderabad – 8:40pm
New Delhi – 8:15 pm
Kolkata – 7:46 pm
Bengaluru – 8:54 pm
Mumbai – 8:59 pm
Pune – 8:56 pm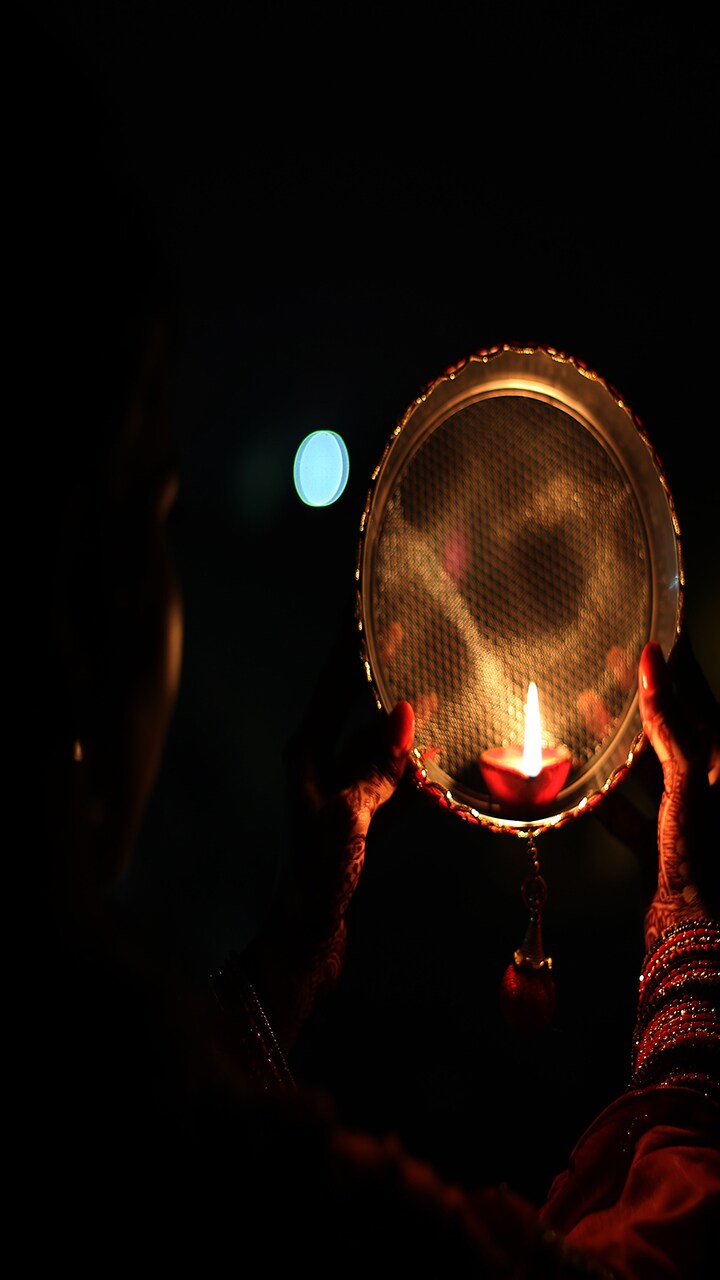 Auspicious Muhurat Timings of Karwa Chauth 2023
New Delhi – 5:36 pm to 6:54 pm
Kolkata – 4:59 pm to 6:15 pm
Bengaluru – 5:53 pm to 7:07 pm
Mumbai – 6:05 pm to 7:21 pm
Pune – 6:02 pm to 7:17 pm
Ahmedabad – 6:02 pm to 7:18 pm
Jaipur – 5:44 pm to 7:02 pm
Noida – 5:36 pm to 6:53 pm
Gurgaon – 5:37 pm to 6:55 pm
Chandigarh – 5:35 pm to 6:54 pm
Chennai – 5:42 pm to 6:56 pm
Hyderabad – 5:45 pm to 7:00 pm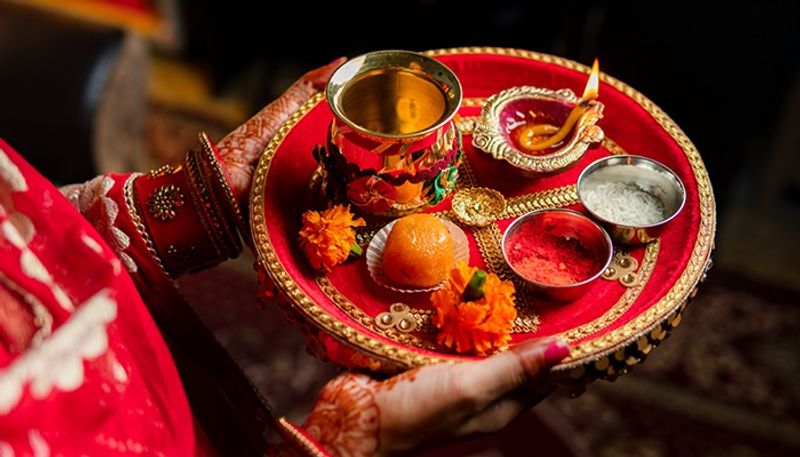 Karwa Chauth Rituals
Women fast for the full day on this day, take a bath, consume Sargi before sunrise, and get up early. They only break their fast after gazing at the moon, presenting an earthen pot filled with 'arghya' to it, and tasting food and drink from their husbands' hands.
Because it is considered auspicious, women dress traditionally, wearing traditional married lady symbols (such as sindoor, bindis, and bangles), and apply henna to their hands during the Karwa Chauth Puja. A lot of people also read aloud in groups the tale of Karwa Chauth and perform songs. Most ladies, particularly those from Punjab, also get sargi from their mother-in-law.
Karva Chauth History
The history of Karwa Chauth is linked to several myths and beliefs. Queen Veeravati's tale is among the most well-known. Veeravati was a stunning and loving spouse. Her seven brothers fooled her into breaking her fast on her first Karva Chauth by dressing as the moon in a mirror. The news of her husband's passing reached Veeravati shortly after she broke her fast. She cried vehemently, distraught. Veeravati saw a deity who told her the truth about her brothers' deceit. Along with bestowing her blessing, the goddess promised Veeravati's husband a full recovery. Following the resuscitation of Veeravati's husband, they led a happy life together.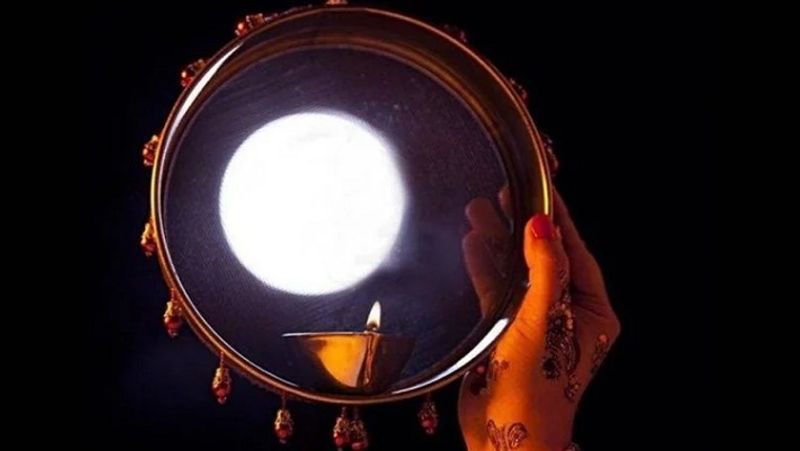 The mythology of Goddess Parvati and Lord Shiva is another one connected to Karwa Chauth. In order to appease Lord Shiva and win his hand in marriage, Parvati once kept a fast. As a result of her dedication and devotion, Lord Shiva wed Parvati.
Karwa Chauth Significance
The festival of Karwa Chauth honours the marriage relationship between a husband and wife. Women pray for their spouses' longevity and well-being on this day. Married ladies observe a fast from sunrise until moonrise on Karwa Chauth. During this period, they don't eat or drink anything. Upon sighting the moon, ladies break their fast and present their husbands with it at a puja rite in the evening.
Last Updated Oct 30, 2023, 2:42 PM IST