India Fashion Forum makes its debut in Bengaluru
The 20th India Fashion Forum in Bengaluru discussed and projected fashion retail trends in the country. The panel also discussed various topics ranging from opportunities to challenges faced in India as the fastest-changing consumer market of the world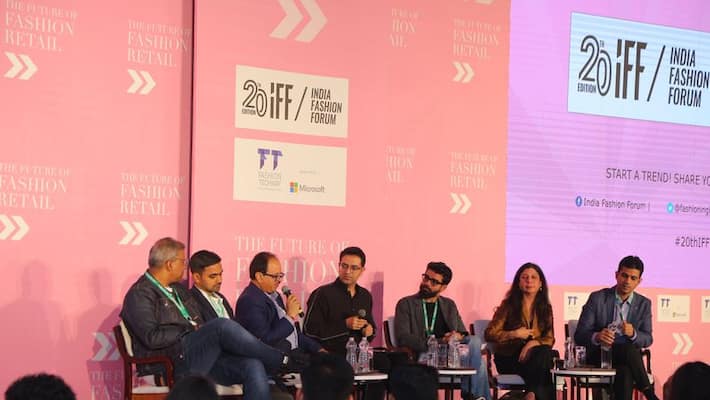 Bengaluru: The Indian fashion retail industry has undergone radical changes in the past decade with technology, social media, artificial intelligence and digital commerce finding increasing usage among the consumers across demographics in the country.
As the Indian consumer and retailer gear up for more developments in the near future, the 20th India Fashion Forum (IFF) made its debut in Bengaluru today (December 17), bringing together experts, professionals, analysts, key decision-makers and leaders from across the fashion retail business.
The two-day conference is being held on December 17 and 18 to discuss and deliberate on the learning of the past year, success stories and the way forward.
The conference is being organized to discuss the upcoming trends in the Indian fashion retail world that are constantly having new global entrants and innovative products. The IFF 2019 agenda includes presentations and panel discussions on the latest trends and insights in the clothing segment, sustainable manufacturing, physical retail, apps and much more. 'Athleisure', growth of women's wear, traditional wear, innovation and traceability were deliberated upon during the event.
Indicating positive growth for Indian retail players notwithstanding the presence of global brands in the market, one of the panellists in the conference said, "This is a forum for the industry to get together, take stock of the scenario and learn to prepare for the future. Bengaluru has been chosen to host this edition given the city's legacy of organized retail and I urge the local retail players to support this decision given the city's pioneering status in fashion, digital commerce and technology space."
Various topics were discussed ranging from opportunities to challenges faced in India as the fastest-changing consumer market of the world.
Envisaging a steady and bright future for the Indian fashion retail business, a panelist remarked that the rich culture and long-standing trading and textile history are the main strengths for the Indian retail economy.
The second-panel discussion saw experts discussing on sustainable and environment-friendly manufacturing practices increasingly adopted by international brands such as Levi Strauss & Co, The Woolmark Company, Lenzing and Crea Worldwide to reduce hazardous chemical discharge and make the products biodegradable.
Some of the other key topics discussed through the day included fashion forecasting, single-brand retail chains, decoding the customer journey, reimagining physical retail, profitability in the fashion business, etc.
The edition also witnessed the launch of 'Fashion Techway', a series of fashion retail sessions centred around the relevance of technology in the business.  
Last Updated Dec 17, 2019, 8:28 PM IST