Independence Day 2023: 7 incredible achievements of India since independence
Explore India's remarkable strides since gaining independence in 1947, from space exploration and technological advancements to social progress and global leadership, shaping a dynamic and diverse nation.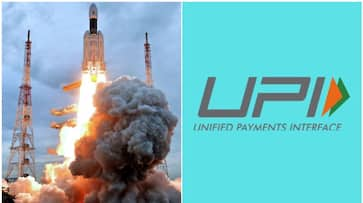 As India celebrates its 77th Independence Day in 2023, it's a moment of reflection on the incredible journey the nation has embarked upon since gaining freedom in 1947. Over the decades, India has achieved remarkable milestones that span across various sectors, showcasing its resilience, innovation, and determination to rise as a global powerhouse. These achievements underscore India's capacity to innovate, adapt, and excel across diverse fields. As the nation moves forward, it continues to address challenges and embrace opportunities with determination. The journey since independence exemplifies India's commitment to progress, development, and the well-being of its people.
Here are seven incredible achievements of India since independence:
1. Space Exploration and Technological Prowess
One of India's most notable achievements has been its prowess in space exploration. The Indian Space Research Organisation (ISRO) has launched a series of successful missions, including the Mars Orbiter Mission (Mangalyaan) and the Chandrayaan lunar missions. These achievements have positioned India as a significant player in the global space arena.
2. Green Revolution and Agricultural Self-Sufficiency
India's Green Revolution in the 1960s transformed the agricultural landscape, increasing food production significantly and making the country self-sufficient in terms of food grains. This achievement played a pivotal role in alleviating hunger and improving food security.
3. Nuclear Energy and Strategic Capability
India's journey in nuclear technology has been impressive. It successfully conducted nuclear tests in 1974, becoming a nuclear-armed nation. The peaceful applications of nuclear energy have also contributed to energy production and medical advancements.
4. Information Technology and Global Services
The IT revolution in India has been a game-changer. The country emerged as a global hub for software services, IT outsourcing, and technology innovation. This sector's growth has contributed significantly to economic development and job creation.
5. Mars Orbiter Mission (Mangalyaan)
In 2014, ISRO's Mangalyaan became India's first interplanetary mission, successfully reaching Mars' orbit at a fraction of the cost of similar missions. This achievement highlighted India's cost-effective approach to space exploration.
6. Economic Liberalization and Growth
In 1991, India undertook economic reforms that liberalized its economy, opening doors for foreign investment and trade. This move propelled India's economic growth and integration into the global economy.
7. Digital Transformation and Financial Inclusion
India's digital transformation has been remarkable, with initiatives like Aadhaar biometric identification and digital payment systems. These efforts have enhanced financial inclusion, streamlined services, and connected even the most remote parts of the country.
Last Updated Aug 13, 2023, 5:33 PM IST