I am a man on a meaningful mission, says Narendra Desai, a lifestyle influencer and entrepreneur
Narendra Desai aspires to bring positive changes in the lives of others.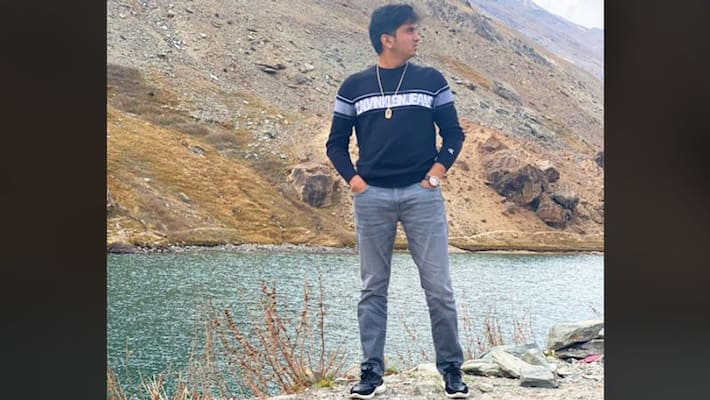 The tag of an influencer comes with honour and responsibility. It comes with the responsibility to influence masses in a way that could change the life course of masses without a sense of deception. Amongst the ocean of myriads of misleading influencers, we also have goal driven influencers like Narendra Desai, who aspires to bring positive changes in the lives of others.

Desai, who's also an entrepreneur believes that influencers play a crucial role in changing the face of society. He feels that great influencers possess the power to bring a positive change in the surroundings using their platform to mentor the masses.

As someone who hails from a small townlet, Narendra never harnessed his background as an excurse while working hard towards his dreams and aspirations. He believes in striving hard for the drams and continuing to progress to galvanize the change that he aspires to bear.

Apart from using his social media outlets to mentor masses pertaining to the themes such as fashion and lifestyle, this young influencer also inclines to expand his mission by initiating mentorship and consultancy programs to empower myriads of people of the society. 

While conversing about his plans with regards to his job as a lifestyle influencer, Narendra said, "Beholding the youth blindly following some misleading influencers made me realize that our society requires influencers who are governed by the values of modesty and authenticity. That's the reason why I made my debut on the virtual space of the internet and decided to post content that is factual, believable, and not misleading. I think that we, as influencers play a vital part in building society and we need to acknowledge the responsibilities that come along with the tag of influencers to galvanize a positive influence. So, the only meaningful mission that I have for the future is of leaving a positive influence on people. That's why I call myself a man on a mission."
Disclaimer: This is a featured content
Last Updated Sep 27, 2021, 7:15 PM IST