Faiz Qureshi says hard work honesty, and discipline always leads to success
Faiz Qureshi is trying to make a career of every talented artist and model in the fashion and film industry.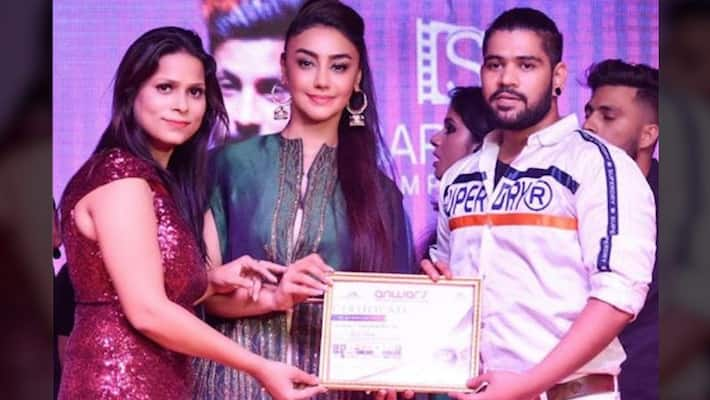 Faiz has generated lots of Amazing opportunities Like Television commercial adds, movies, serial, Music Video, Web series, International Fashion show, E-Commerce Shoots, Tv shows etc, for the youth who want to make it big in the Fashion and Film industry. Faiz Qureshi is Founder/CEO of Reddwings production, 
Reddwings Production is a platform that can be utilised by aspiring fashionistas to showcase their talents to the world at large. It provides a launchpad, exposure, proper grooming, Personality development, and a stage to perform on.
Besides, Faiz Qureshi is also the Producer and Casting director in Bollywood Film Industry. His story began in the City of Freedom Meerut,, A 26 years Faiz Qureshi was born in Meerut Uttar Pradesh on 7th March 1993
However, his genuine interest lay in the field of fashion and Film Industry, and it was not long before his talents started to take him places. Faiz Qureshi ended up becoming a regular on the beauty pageant circuit. Then, he attended more than two hundred fashion show beauty pageants, launching parties in the capacity of a Celebrity judge and chief guest. During such events, he also has Co-jury and worked with celebrities like Suresh Raina, Arbaz khan Nawazuddin Siddique, Altamash Farid, Gagan Malik, Gagan Chahal, Rahul Roy, Parikshit Gosin, Mohd Danish, Flora Saini, Sara khan. Kafil Ahmad, Virr iIder, Manjeet Singh, Mehak Chahal and many more
Soon he called his brainchild, Reddwings production. It is one of the most famous fashion or film companies till date. The company made a name for itself by organising Lots of beauty pageants, artist management, E-Commerce shoots Calander shoot with well-known celebrities, models, and fashion figures, Tv show, Music video, and lots of fashion activities.
In the Indian entertainment industry, where aspirations from humble backgrounds lead to stories that make it big in a big, bad world, there are terrible stories too. It is a fascinating world, where success can take it to the top of the world, and lack thereof can land all hope. In such a scenario.
Through the company, Reddwings production Faiz Qureshi works to promote fresh and professional faces and talents in the fashion and Film Industry. It is his core belief that when given the right opportunity and exposure, new talent can flourish. Without the proper guidance and advice in the early stages, even the most talented can lose their way, he says. With this guiding philosophy, 
Faiz Qureshi has been the organiser behind marquee events such as fashion and talent show for married women in Dubai UAE in 2019 which was telecast on star plus, Mr. & Miss India Globe 2018 in Jaipur, Mr. & Miss India globe 2019 in goa, as a sponsored Aesthetic bodie The show Fitness and fashion show in Delhi in 2020, Mrs. Fame Queen 2020 Online International fashion contest, As an Overseas Director Beingshe universe 2020 which is going to be held in Dubai UAE, and many more 
After lockdown Faiz Qureshi launches new concept shows for fresher Models and gives a chance to walk in a fashion show with Bollywood celebrity, as well as Faiz Qureshi, going to shoot 2 Tv song with Bollywood singer Mohd Danish catwalk and Habibi, title promo of Habibi song already released on Filmfare Middle Youtube channel, and 1 web series with Known faces casting and pre-production complete.
 
Last Updated Jun 7, 2020, 9:46 PM IST