Breaking moral ground with Indian-American, Kamala Harris
"America is crying out for leadership. Yet we have a President who cares more about himself than the people who elected him," said Harris, who abandoned her own bid for the White House less than a year ago before a single vote was cast. "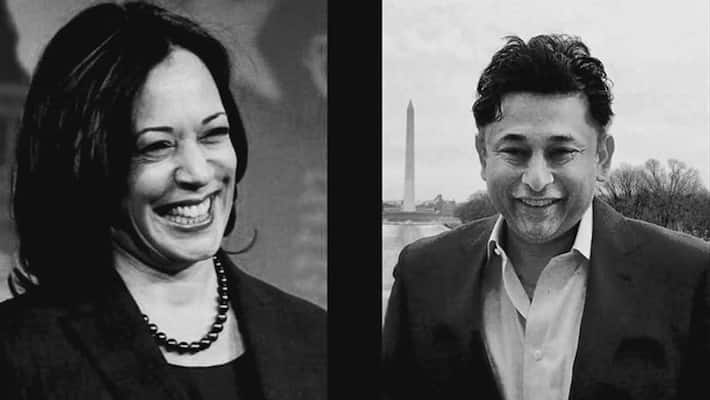 What is different today versus yesterday? The world has shifted and our leaders are starting to look more like the people they serve. Young brown and black girls now see a tangible reality.  
Kamala Harris' selection as Joe Biden's running mate for the 2020 presidential nomination is historic. She is the first Black woman and the first Asian American woman to share a major-party presidential ticket. In the political positions she held in California, Harris often carried the significance of being both the first Black woman and South Asian American woman to have served those roles. 
"This is a moment of real consequence for America," says the California Senator. "Everything we care about–our economy, our health, our children, the kind of country we live in–it's all on the line. We're reeling from the worst public health crisis in a century. The president's mismanagement of the pandemic has plunged us into the worst economic crisis since the Great Depression. And we're experiencing a moral reckoning with racism and systemic injustice that has brought a new coalition of conscience to the streets of our country demanding change. America is crying out for leadership."
America continues to be split and this upcoming November election will be no different. Fueled with anger, greed and ignorance from both sides of the aisle, America will never find its way out unless people start to look within themselves according to renowned author and Ethics Leader, Shawn Vij.  
As Vij states in his latest book, Moral Fiber – A Practical Guide to Living Our Values, "Our own capacity and willingness to change becomes our greatest strength or weakness." Shawn Vij is an Indian-American Business Leader who has been focused on raising the human condition through conscious capitalism.  
There are over 4 million people of Indian origin in the U.S., making up a little over 1 percent of the population. However, it is one of the most recent influential groups that can create a strong ripple effect through contributions and awareness across both the corporate sector and academic circles.  
"As the child of immigrants from Jamaica and India, Harris "knows personally how immigrant families enrich our country," Biden said, adding that "her story is America's story."
Today, America is thirsty to find her moral compass and Kamala Harris is on the path to break new ground.  
Last Updated Aug 16, 2020, 10:56 PM IST