5 side effects of wearing belly control underwear or shapewear every day
Here are five daily shapewear adverse effects, from urinary tract infections to yeast infections. Daily shapewear may boost self-confidence, but it can cause urinary tract infections, yeast infections, skin infections, back discomfort, and stomach issues.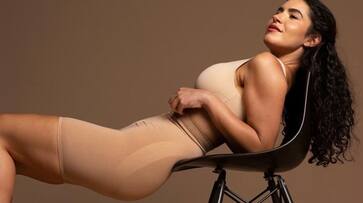 Shapewear appeals to women of all sizes and shapes. Many people use shapewear to improve their look and confidence, from slimming body suits to belly control underwear. Many women don't realise that daily shapewear might cause major health issues. Here are five daily shapewear adverse effects, from urinary tract infections to yeast infections.
Back Pain: Daily shapewear can strain your abdomen and back muscles, causing back pain. Tight shapewear can also induce muscular spasms and back discomfort. If you develop back pain or discomfort while wearing shapewear, visit a doctor immediately since it may indicate a major issue.
Digestive Problems: Shapewear might restrict your organs and impair your digestion. Gas, bloating, cramps, and diarrhoea might result. Wearing tight shapewear for long durations might squeeze your stomach and intestines, decreasing blood flow and causing digestive difficulties. If shapewear causes digestive issues, talk to your doctor about wearing looser clothes or using stomach acid-reducing drugs. 
Urinary Tract Infections (UTIs): Shapewear can raise the risk of urinary tract infections (UTIs). The garment's close fit can exert pressure on the bladder and raise the risk of a UTI from bladder and urethra bacteria. The fabric of certain shapewear can also irritate the urethra, raising UTI risk. Urinating, burning or discomfort may indicate an infection, so call your doctor immediately.
Yeast infections: Shapewear traps moisture and heat in the vaginal region, making yeast proliferate. The tight garment can also cause vaginal chafing, irritation, and itching, promoting yeast infections. Itching, burning, or swelling around your vagina may indicate a yeast infection, so seek medical assistance immediately.
Skin Infections: Friction from tight shapewear can cause skin discomfort and infection. The tightness of shapewear might also reopen cuts and scrapes and cause infection. Contact your doctor immediately if you detect redness or swelling around shapewear or open sores that won't heal. 
Listen to your body and seek medical assistance immediately if shapewear causes discomfort to avoid future concerns.
Last Updated Sep 12, 2023, 7:00 AM IST