5 ways to prepare for an interview
Interviews don't have to be stressful
Here are some handy homework tips to follow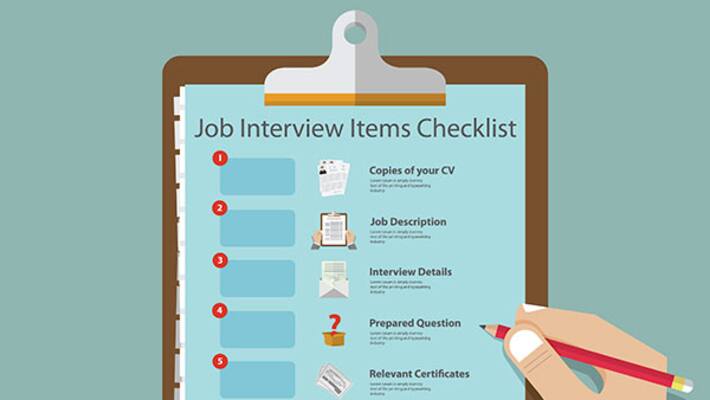 Going for an interview is a bit like going on a first date. You're eager to make a good first impression and are a bundle of nerves.  Whether it's your first job or you've been around the block a few times, the feeling is all too common.
 
However, the key to nailing a job that you've applied for is doing your homework, and doing it well.
 
Follow these handy homework tips for securing your next job.


Research, research, research:  Know as much about the company as you can, and what they are all about.  If you happen to know someone who works there, or knows someone who does, getting an insight from them will be most helpful in understanding what the company is all about.
 
Interviews are two-sided:  There's a fallacy that there is only one person doing the interview. The key to a successful interview, as a potential employee, is to also ask questions. By doing so, you will not only get a clearer idea of your job profile, work culture and so on, and if you would make a right fit or not.
Highlight your skills: When you apply for a job, or hear of a job via the grapevine, then ask for a job description, and accordingly highlight your skills in the appropriate field.  
Keep your portfolio ready:  Always have two resumes on hand, even if you've already sent it. Next, keep your portfolio up-to-date with your latest pieces of work, or a list of achievements that you have been rewarded for in your past work experiences.  Make sure all these papers are ready the night before the interview.
Punctuality: Never ever be late for an interview. If you happen to be running late, inform the concerned person. Tardiness will be you shooting yourself in the foot before you've given yourself a fair shot at a potential employment.
Conducting yourself:  Body language plays a vital role. So: firm handshakes, good eye contact, pleasant smiles and an overall positive attitude goes a long way, because non-verbal cues speak volumes.
Last Updated Mar 31, 2018, 6:38 PM IST