'Indians are living in a climate of hate and intolerance,' Kerala CM Pinarayi kicks up storm
"People of the largest democratic country are living in a climate of hate and intolerance," Kerala CM Pinarayi Vijayan said
Pinarayi recalled the murders of Narendra Dabholkar, Govind Pansare, MK Kalburgi and Gowri Lankesh
The Kerala CM said that the CPM will decide whether he has to exit state politics and play a larger national role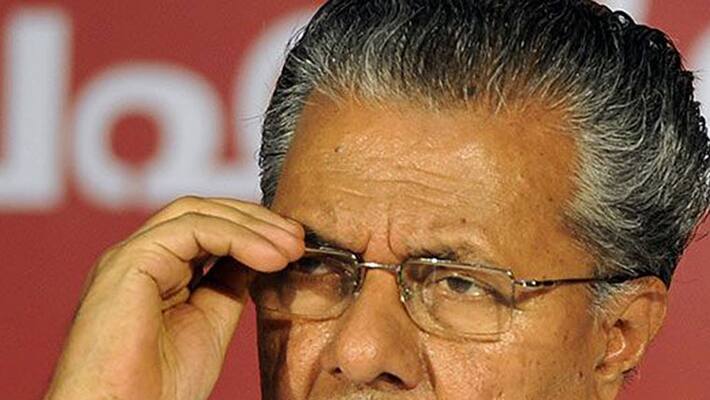 Indians are living in a climate of hate and intolerance, Kerala Chief Minister Pinarayi Vijayan said, adding that the Congress is incapable of fighting "communal forces" ideologically.
Pinarayi also said that the CPM will decide whether he has to exit Kerala and play a larger national role. "The RSS-BJP combine has aggressively intensified its communal Hindutva campaign since it assumed power in Delhi," IANS quoted the Kerala CM as saying in an email interview.
"People of the largest democratic country are living in a climate of hate and intolerance. These forces are trying to eliminate or crush any voice of dissent. If you dare to oppose the communal offensive, you will be depicted as anti-national. In BJP-ruled states, police forces violently attack protestors when they raise their voice against the Saffron Brigade," he added.
Pinarayi recalled the murders of doctor-cum-rationalist Narendra Dabholkar, CPI leader and rationalist Govind Pansare and former Kannada University vice-chancellor and rationalist MK Kalburgi.
"All of them were vociferous in their opposition to superstition, obscurantism and the perpetuation of the communal agenda by the rightwing Hindutva forces," the CPM leader said.
"Recently, Gowri Lankesh, an eminent journalist, was also shot dead in Bengaluru for the same reasons. What is more worrying is that while the whole nation was angry about the cold-blooded murder, a section of people celebrated her death on the social media. We remember that RSS people had distributed sweets when Mahatma Gandhi was shot dead in 1948," he added.
Pinarayi said the BJP and its ideological mentor, the RSS, were "working overtime to build an anti-Left alliance of all communal forces". (But) the Congress is incapable of fighting the communal forces ideologically, he added.
"In fact, the RSS-BJP combine is working overtime to build an anti-Left alliance of all communal forces. Needless to say, for the RSS and BJP, the Congress party is not an opponent politically."
The Kerala CM claimed that only the Left parties could check Hindutva. He said there were more and more attacks on Left cadres because the Hindutva forces feared the rise of Left parties. "It is an undisputed fact that only Left forces are consistently and firmly opposing the Hindutva agenda of RSS and BJP," Pinarayi wrote in his reply.
"The CPM is in the forefront in the fight against communal-divisive forces. As a result, the BJP-RSS have intensified their campaign against Left in general and the CPM in particular. The Left is specially targeted as they consider it their main ideological adversary and biggest challenge to their project of converting India into a 'Hindu Rashtra'."
(With agency inputs)
Last Updated Mar 31, 2018, 7:00 PM IST