Illegal mining case: Did encounter specialist Daya Nayak force IAS officer to favour Mumbai-based firm?
IAS officer Gangaram Baderiya was arrested by SIT in Jantakal Enterprises illegal mining case
Baderiya has named encounter specialist Daya Nayak of pressurising him to favour the Enterprises
The SIT is looking into the allegations and if proved, may summon the Mumbai cop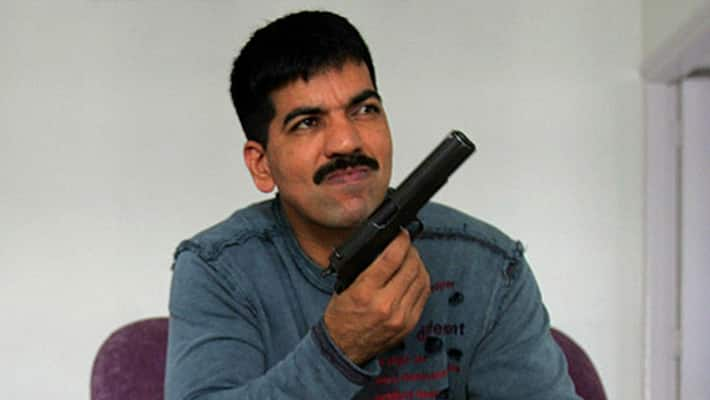 The arrest of Revenue Department Principal Secretary Gangaram Baderiya in the Jantakal illegal mining case has opened up a can of worms, the latest to be named in the case - after former chief minister HD Kumaraswamy - is Mumbai encounter specialist and Kannadiga Daya Nayak.
Reports suggest that the IAS officer has named Maharashtra cop of putting him under "tremendous" pressure to favour the Jantakal Enterprises, the proprietors of which are Mumbai-based. Following these revelations, the Lokayukta Special Investigation Team (SIT) which is investigating into the case may summon Mumbai cop for an inquiry, soon, it is said.
Daya Nayak allegedly used his official position to pressurise Baderiya - then director of Mines and Geology Department - to favour the Jantakal Enterprise to lift iron ore from Chitradurga. The owners of Jantakal Enterprises, a Mumbai-based firm had known encounter specialist, Daya Nayak, this allegedly helped the firm to lobby for the permit in Karnataka, reports Kannada Prabha.
It was Daya Nayak who introduced Kumaraswamy then chief minister to Gangaram Baderiya while pushing for permit to Jantakal Enterprise for mining lease, it is alleged. In return for the favour, Daya Nayak and Vinod Goyal of Jantakal Enterprise had thrown a lavish treat to both Kumaraswamy and Baderia in Mumbai among other kickbacks, it is alleged, reports Kannada Prabha. Baderiya in his note to the investigation officers is learnt to have accused Darshan Goyal, Vinod Goyal along with Daya Nayak of forcing him to favour the Jantakal Enterprise.
Former Lokayukta Justice Santosh Hegde who investigated the illegal mining scandal in the state had also mentioned the fact that Baderiya was under "pressure" by Daya Nayak, it is said. However, the investigation officials are yet to establish the fact.
It may be recalled here that Lokayukta SIT which is looking into the illegal mining case had arrested IAS officer Gangaram Baderiya on Monday. He is the first serving IAS officer in the state to be arrested.
The bureaucrat during the interrogation has also accused that Kumaraswamy of pressurising him to permit illegal mining lease to Jantakal Enterprise. This has been flatly denied by Kumaraswamy and has stated that he was ready for any inquiry.
Last Updated Mar 31, 2018, 7:07 PM IST