Why did Pakistan freeze accounts of 5100 terror suspects?
Pak banks told Tenali Rama that the freeze was a temporary issue.
Once customers completed their 'Know your Terrorist' forms, the issue would be sorted.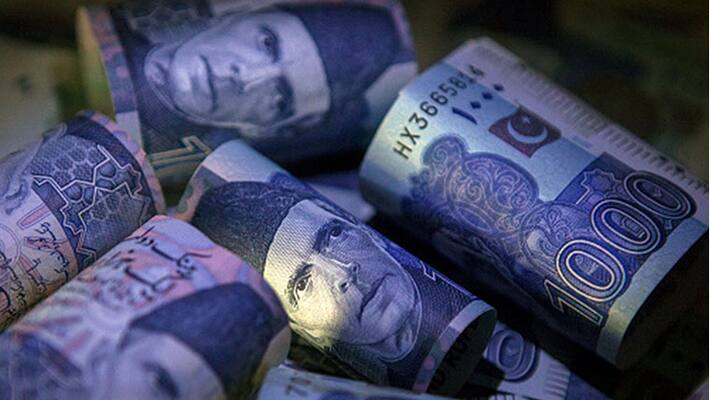 Following a huge protest by 5100 terror suspects that the State Bank of Pakistan (SBP) had frozen their bank accounts, the federal bank has clarified that it was done so only because a majority of them had not completed the KYT (Know your Terrorist) formalities. 
In a statement, the SBP denied that the freeze took place under pressure from either the US or India. The press release pointed out that many esteemed terrorists had not given details of their business clients in India to who they do a direct transfer of funds.
"There are other reasons too. Let me give you the example of Jaish-e-Mohammed chief Masood Azhar. He is our priority client," explained Shoaib Akhtar, spokesperson of the SBP. "He defaulted on his credit card payment. He had made bulk purchases before sending some friends over to Uri in Kashmir in India in September but did not clear the payment before due date."
Once the accounts are de-frozen in the next 24 hours, the bankers have said that the high net worth customers who have Rs 400 million in these accounts, can continue with their banking transactions. Bankers are now planning to provide attractive offers by way of apologising. That includes giving 7 percent interest on their savings accounts instead of 4 percent. 
Javed Miandad, head of customer relations at Pakistan Brother Bank told Tenali Rama, "It is Diwali season. That is also the time when our terrorists bhai are very active in India testing Pakistan-assembled bombs. We can help them procure the bombs on attractive EMIs, even zero percent interest."
Another incentive being extended is that international credit cards will be issued which can be used in US, India and Europe should the terrorists travel there on work. "Our esteemed customers may suddenly feel the urge to buy a bomb, on seeing a crowded park or shopping mall. We want to make it easy for him to do cashless transactions. You see, we have to understand the mind of our customers. It is very important in this business," said Chotta Shakeel, Chairman of Mumbai to Karachi Don Bank.
Several private banks are also looking at the possibility of allowing terrorists to take life insurance policies. "So far, we never gave them life insurance policies. You can guess the reasons why," said Dawood Ibrahim, Chairman of Life Insurance of Pakistan, the country's biggest insurance company. "But now we plan to introduce a scheme for those who are in the non-fidayeen line of activity. But for those in the fidayeen business, we unfortunately won't be able to provide insurance cover." 
Each of the 5100 terror suspects will now be provided with a relationship manager, who will educate them about investing in mutual funds for their families. "We have such excellent funds like PTB Terror Opportunities Fund and PDFC Emerging Fidayeen Fund. If they do an SIP, it has very good prospects," said Shakeel. What Shakeel left unsaid was that mutual funds are subject to terrorist attack risks and that customers should read the prospectus before investing.  
The bankers however, have a word of advice for their customers. "We understand they are in high pressure jobs. A survey found that most terrorists use the same password for their accounts, making it easy for the Indian Intel agencies to crack it," revealed a banker.
According to sources, 85 percent of the terrorists operating out of Pakistan used 'Kashmir' as their password. Another 10 percent used 'Fidayeen' and 'Terror'. 5 percent of the terrorists had recorded 'Mumbai26/11' or '72VirgininJannat' as their password. 
(Tenali Rama is a satirical series by senior journalist T S Sudhir)
Last Updated Mar 31, 2018, 7:02 PM IST